Hey, y'all! A Bourbon and Ale-8 Cocktail. There are few things more Kentucky than that! It's my pleasure to introduce you to my newest cocktail recipe, one that I am calling "The Kentucky Grandee". Grandee refers to a person of high rank or eminence. That, to me, is embodied by Kentuckians. My people.
Thank you to Ale-8-One for partnering with me on this post, along with y'all for supporting those that make JCP Eats possible. All opinions are my own. Originally published August 2020, Updated September 2021.
The Kentucky Grandee: A Bourbon + Ale-8 Cocktail
The Recipe
Enjoy the Kentucky Grandee Cocktail? Try my other recipes here!
The Kentucky Grandee Cocktail
Looking for the perfect southern cocktail? Try the Kentucky Grandee Cocktail, which is made with Ale-8 and Bourbon!
Ingredients
2

oz.

Kentucky Bourbon

4

oz.

Ale 8 One

1

oz.

Triple Sec

1

oz.

Lime Juice

Ice

Blackberries

for garnish
Instructions
Combine all ingredients, stir well.

Pour of ice, garnish with blackberries, and enjoy!
Nutrition
Calories:
264
kcal
Carbohydrates:
21
g
Protein:
1
g
Fat:
1
g
Saturated Fat:
1
g
Polyunsaturated Fat:
1
g
Monounsaturated Fat:
1
g
Sodium:
11
mg
Potassium:
44
mg
Fiber:
1
g
Sugar:
20
g
Vitamin A:
14
IU
Vitamin C:
9
mg
Calcium:
8
mg
Iron:
1
mg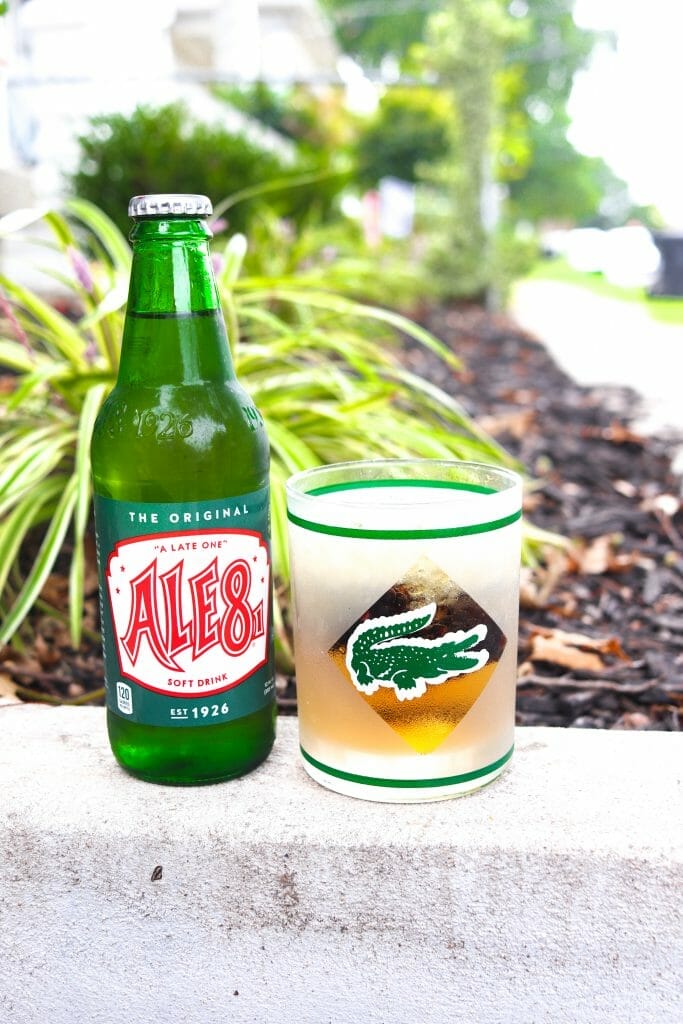 About Ale-8-One
Launched in July of 1926, Ale-8-One is the only Kentucky-invented soft drink still in existence. It was invented by G. L. Wainscott and was named via one of America's first slogan contests at the Clark County Fair. "A Late One" – the winning entry – was a pun adopted for its witty description. From that, a Kentucky legacy transpired.
You can purchase Ale-8 in many locations across Kentucky, including Kroger. Can't find it? Don't worry! You can shop Ale-8-One here.
Enjoy the Kentucky Grandee Cocktail? Try my other recipes here!
Fun Bourbon Fact:
Did you know that there are more bourbon barrels than people in the Commonwealth of Kentucky? And you wonder why I choose to reside in "My Old Kentucky Home"....
Y'all come back now, ya hear?
My best,
JC
Keep Up With JCP Eats
Thank you so much for visiting the blog today! I'd love to keep in touch via social media. You can follow my content on Instagram, Facebook, Pinterest, Tik Tok, Twitter, and LinkedIn. I also author a sister website to JCP Eats, Unabashedly Southern, on which I write about southern lifestyle. Read Unabashedly Southern here.
Enjoy the Kentucky Grandee Cocktail? Try my other recipes here!