Hey, y'all! It's no secret that I love shining a light on the small, family-owned restaurants that communities hold near and dear. In fact, above any other choice, those are the restaurants that I love to visit. That's why I recently visited Musillami's Drive-In in Columbus, Indiana to try their famous pizza burger! A local favorite that, after trying, is 100% justified. Located halfway between Louisville, KY and Indianapolis, IN, Musillami's is open for the season and is a must-visit, y'all!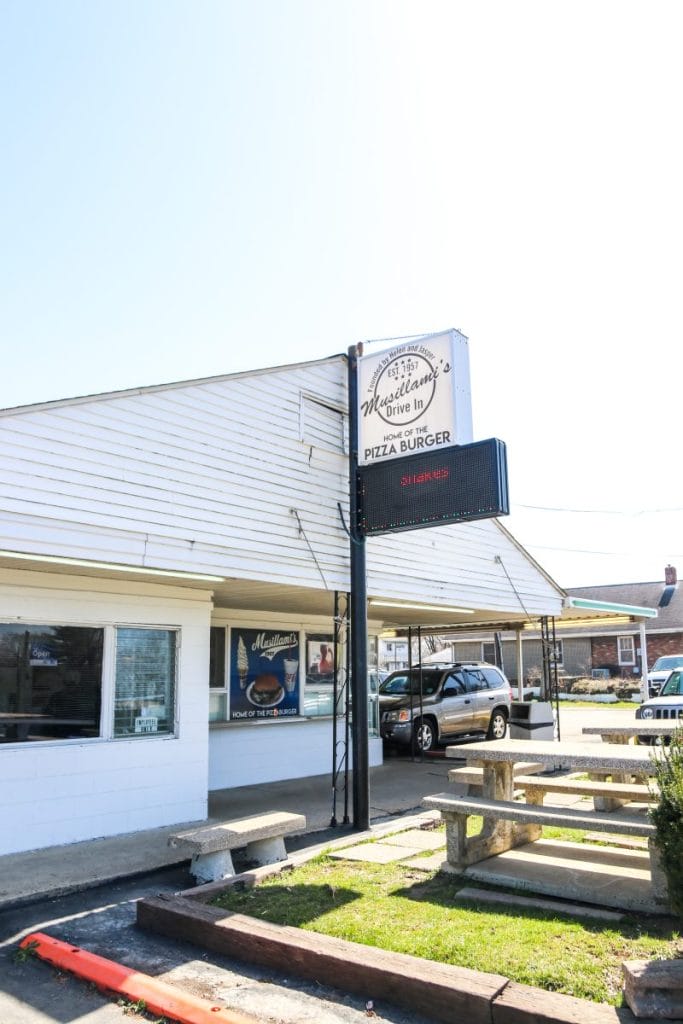 Musillami's Drive-In: Columbus, Indiana
Musillami's is located on Jonesville Rd. and operates during the spring and summer. They opened for the season this year on March 9th, 2021. It is a tried-and-true Americana institution: an old, charming building that is reminiscent of years past; boasts classic menu offerings; all while being a drive-in, as you park and the servers come to your window. I love it!
Trying The Famous Musillami's Drive-In Pizza Burger
First, let me spoil the surprise -- it's a 10/10.
Musillami's is known for their famous pizza burger. So, of course, that's what I had to try! It's exactly as it sounds: a delicious burger patty (or two!) topped with mozzarella cheese and marinara sauce. A pairing that I had not tried prior to this, but can guarantee to y'all that I'll be having again (and again). I took one bite and said: "This is incredible."
Watch It On My Tik-Tok:
The Menu:
Not looking to try the pizza burger (though I highly recommend that you do)? They have all of the classics to satisfy any appetite: mushrooms, salad, hamburgers, cheeseburgers, tenderloin sandwiches, BBW, coneys, hot dogs, chuck wagons, fish sandwiches, grilled cheeses, corndogs, ham salad, spicy chicken - and so much more. Don't forget the ice cream!
Visit Musillami's
855 Jonesville Rd, Columbus, IN 47201
Per their Facebook, they are closed each Monday of the 2021 season.
Y'all come back now, ya hear?
My best,
JC
Enjoy reading "Trying The Famous Musillami's Drive-In Pizza Burger: Columbus, Indiana"? Read my other blog posts here.
Follow me on social: Instagram, Facebook, Pinterest, Tik Tok, Twitter, and LinkedIn.
Check out my sister site, Unabashedly Southern, for lifestyle content!