Hey, y'all! Happy Day 7 of Blogmas! Blogmas is a series that I am bringing to the blog this year (and hopefully in subsequent years) that will provide y'all with a new recipe every day of December through Christmas. How fun is that? Today I'm excited to be sharing my recipe for roasted dill carrots. Don't let your preconceived notions on carrots misguide you into perpetuity — carrots can be fun and oh so delicious!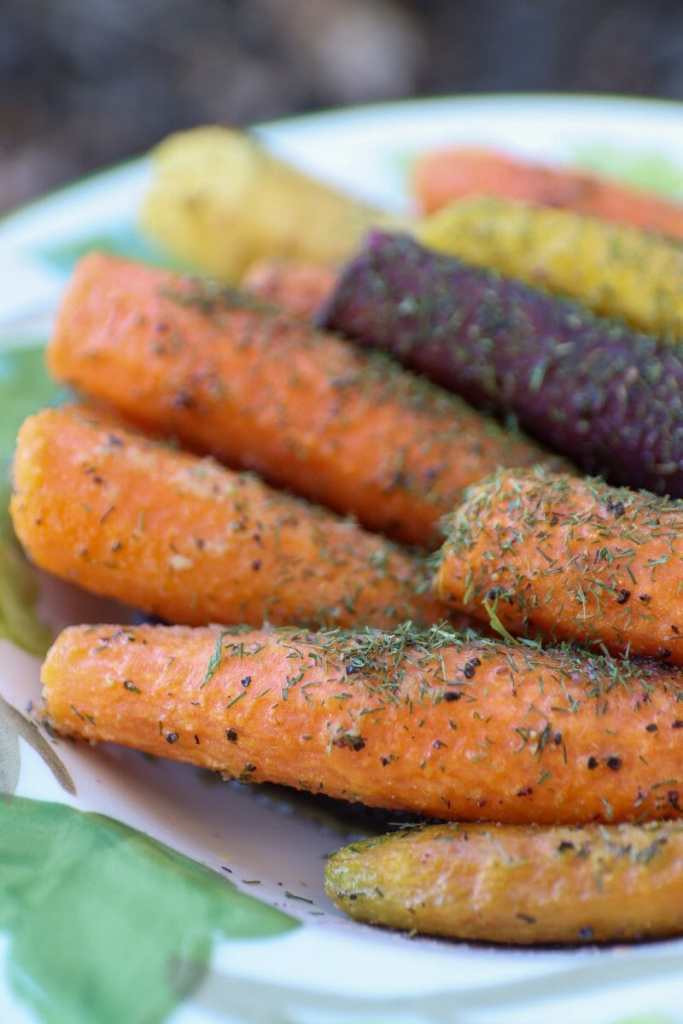 Roasted Dill Carrots
Roasted Dill Carrots
Ingredients:
1 lb of carrots (I prefer to use rainbow carrots)
1.5 tsp kosher salt
1.25 tsp black pepper
Fresh dill, to taste (I like to be heavy handed here — 3.5 tbsp)
Garlic powder, to taste
Onion powder, to taste
EVOO
Directions:
Preheat oven to 400F.
Remove tops of carrots + any bad spots; you can slice the carrots halfway vertically or chop them. That said, I prefer to leave my carrots whole as long as they are not too thick.
On a baking sheet, toss carrots with olive oil, garlic powder, onion powder, kosher salt, and black pepper. Coat the carrots evenly with oil and seasonings — this is best accomplished by massaging the carrots with your hands!
Roast for 20 minutes, flip, and roast for another 20 minutes or until the carrots are tender.
Remove from oven and coat liberally with fresh dill.
Serve and enjoy!
Delicious, easy, and healthy y'all!
Y'all come back now, ya hear?
See you tomorrow!
My best,
JC
Enjoy my recipe for Roasted Dill Carrots? Check out my recipes here!
Looking for holiday gift guides? Check out my sister site, Unabashedly Southern, for guides that cover every person in your life!