Hey, y'all - Happy Day 18 of Blogmas! Blogmas is a series that I am bringing to the blog this year (and hopefully in subsequent years) that will provide y'all with a new recipe every day of December through Christmas. How fun is that? Today I'm excited to be sharing my recipe for Rivulet Pecan + Honey Cookies! These cookies aren't going to last long, as you'll be grabbing for "just one more". I say: go for it! Thank you, Rivulet, for sponsoring this post.
About Rivulet Pecan Liqueur
Rivulet® Artisan Pecan Liqueur is handcrafted in Louisville, KY. Rivulet starts with a 2-year-old, barrel-aged brandy. They then use a proprietary process to obtain the exquisite pecan essence, which I know y'all will love. It's a deep flavor — one that is signature to the brand — and I can't get enough of it. I also love that it's local!
Rivulet Honey Pecan Cookies
Rivulet Honey Pecan Cookies
Love pecans? If you do, you'll love my Rivulet Honey Pecan Cookies!
Ingredients
3.5

c.

flour

1

c.

butter

unsalted

1.25

c.

light brown sugar

.5

c.

chopped pecans

3

tbsp.

Rivulet Pecan Liqueur

2

eggs

8

tbsp.

honey

support your local apiarist!

2

tsp.

vanilla

1

tsp.

kosher salt

2

tsp.

baking soda

Cinnamon

a pinch

Nutmeg

a pinch
Instructions
Preheat oven to 350F.

In a stand mixer, cream together brown sugar and margarine. After uniformly combined, add in eggs, honey, Rivulet Pecan Liqueur, and vanilla. Blend until smooth.

Add in dry ingredients (minus pecans): flour, kosher salt, baking soda, cinnamon, and nutmeg. Mix well. Add in the pecans and mix until they have evenly dispersed. For best results, let dough chill until completely firm. You can use either the refrigerator or freezer, though I use the freezer.

Make small balls out of the dough + bake for roughly 8-11 minutes (or until the cookies have reached your desired level of doneness).

Enjoy!
Nutrition
Sodium:
424
mg
Calcium:
65
mg
Vitamin C:
1
mg
Vitamin A:
78
IU
Sugar:
35
g
Fiber:
3
g
Potassium:
190
mg
Cholesterol:
29
mg
Calories:
476
kcal
Trans Fat:
1
g
Monounsaturated Fat:
5
g
Polyunsaturated Fat:
3
g
Saturated Fat:
1
g
Fat:
9
g
Protein:
10
g
Carbohydrates:
87
g
Iron:
4
mg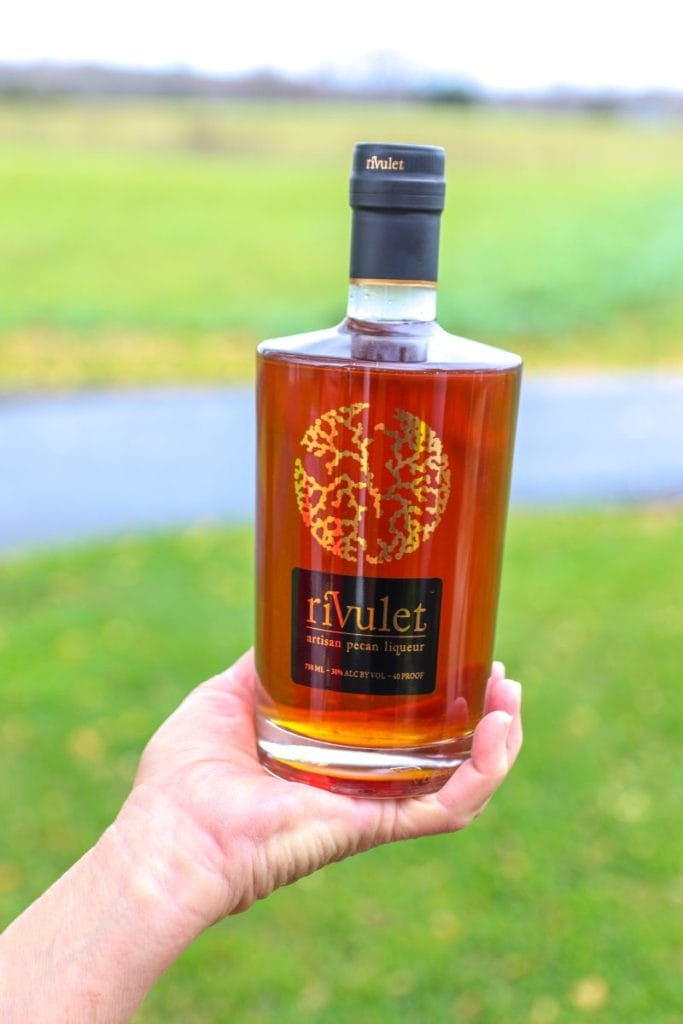 Where To Purchase Rivulet Pecan Liqueur
You can purchase Rivulet Pecan Liqueur via local retailers, along with finding it in bars/restaurants. To find out where you can buy it, click here. Also, in adherence to social distancing in the midst of the pandemic, you can opt to have it delivered via a spirits delivery service.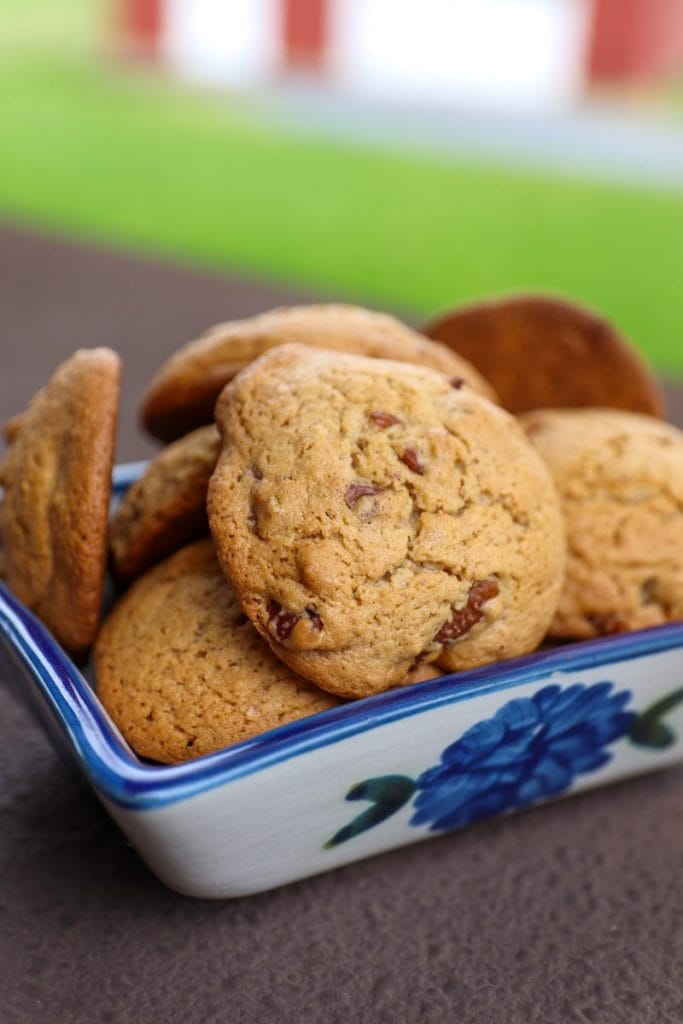 I know you will love these cookies. However, a warning: they are addicting!
Y'all come back now, ya hear?
My best,
JC
Love my Rivulet Honey Pecan Cookies? Check out the rest of my recipes here!
Keep Up With JCP Eats
Thank you so much for visiting the blog today! I'd love to keep in touch via social media. You can follow my content on Instagram, Facebook, Pinterest, Tik Tok, Twitter, and LinkedIn. I also author a sister website to JCP Eats, Unabashedly Southern, on which I write about southern lifestyle. Read Unabashedly Southern here.