Hey, y'all! There's BBQ sauce... and then there's my Homemade Kentucky Bourbon BBQ Sauce, which is amplified with the addition of Kentucky-made Ale-8-One. It's finger lickin' good -- and perfect for your next cookout!
This post is in partnership with Ale-8-One. Thank you for supporting those that make JCP Eats possible. All opinions expressed, as always, are my own. Originally posted August 2020, Updated September 2021.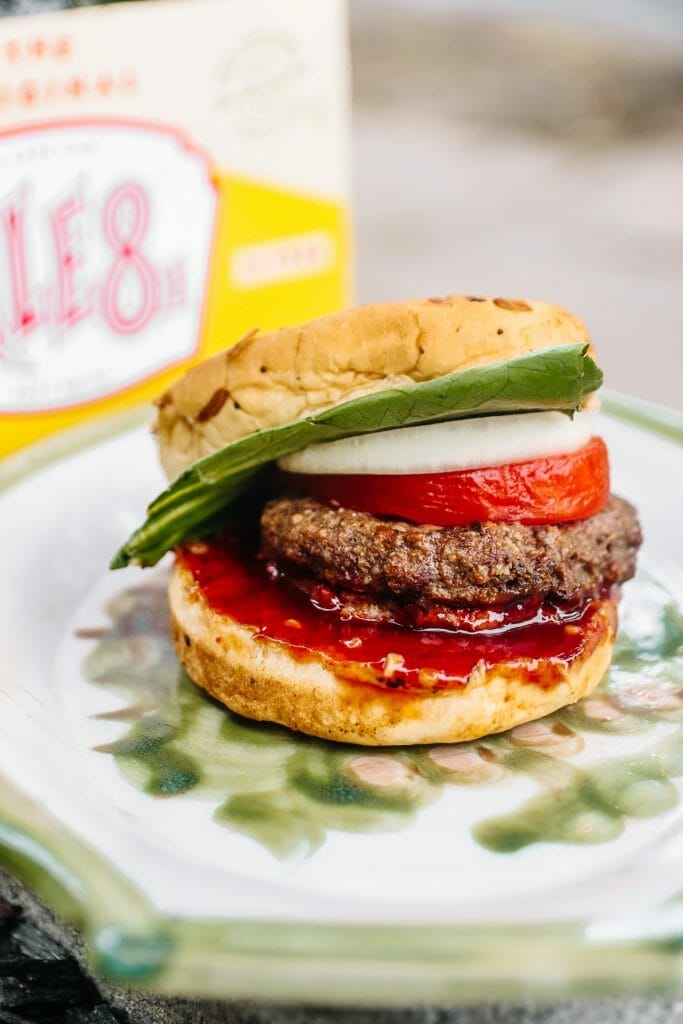 Homemade Kentucky Bourbon BBQ Sauce With Ale-8-One
In the warm months, I am constantly outside and crave classic, grilled, Americana foods. Burgers top that list. While I love a classic ketchup + mustard addition to a burger, my favorite condiment to add is BBQ Sauce. There are store-bought brands that suffice, sure; however, I wanted to create an exceptional one to share with y'all that truly embodied the Commonwealth of Kentucky. My thought process? Add Ale-8-One and Bourbon!
Watch Me Make It
Homemade Kentucky Bourbon BBQ Sauce: The Recipe
Enjoy my Kentucky Bourbon BBQ Sauce? Try my other recipes here!
Kentucky Bourbon BBQ Sauce
You'll love this southern Kentucky Bourbon BBQ Sauce. Easy-to-make and so full of flavor!
Ingredients
1 ¼

c.

Ketchup

¾

c.

Brown Sugar

⅓.

c.

Bourbon

¼

c.

Tomato Paste

2

tbsp.

Honey

2

tsp.

Minced Garlic

6

dashes

Worcestershire

3

dashes

Liquid Smoke

2

tsp.

Kosher Salt

2

tsp.

Black Pepper

1

tsp.

Garlic Powder

1

tsp.

Onion Powder
Instructions
Mix all ingredients in a saucepan over medium heat; bring to a boil.

Reduce heat to medium-low and simmer for 10-15 minutes.

Refrigerate until ready to serve.
Nutrition
Calories:
1442
kcal
Carbohydrates:
326
g
Protein:
9
g
Fat:
1
g
Saturated Fat:
1
g
Polyunsaturated Fat:
1
g
Monounsaturated Fat:
1
g
Sodium:
7129
mg
Potassium:
2126
mg
Fiber:
7
g
Sugar:
285
g
Vitamin A:
2479
IU
Vitamin C:
30
mg
Calcium:
319
mg
Iron:
6
mg
Making my Kentucky Bourbon BBQ Sauce with Ale-8-One is as easy as that, y'all! I love recipes that enable you to just add everything into a single pan/pot. Easy cleanup = happy cook. Am I right?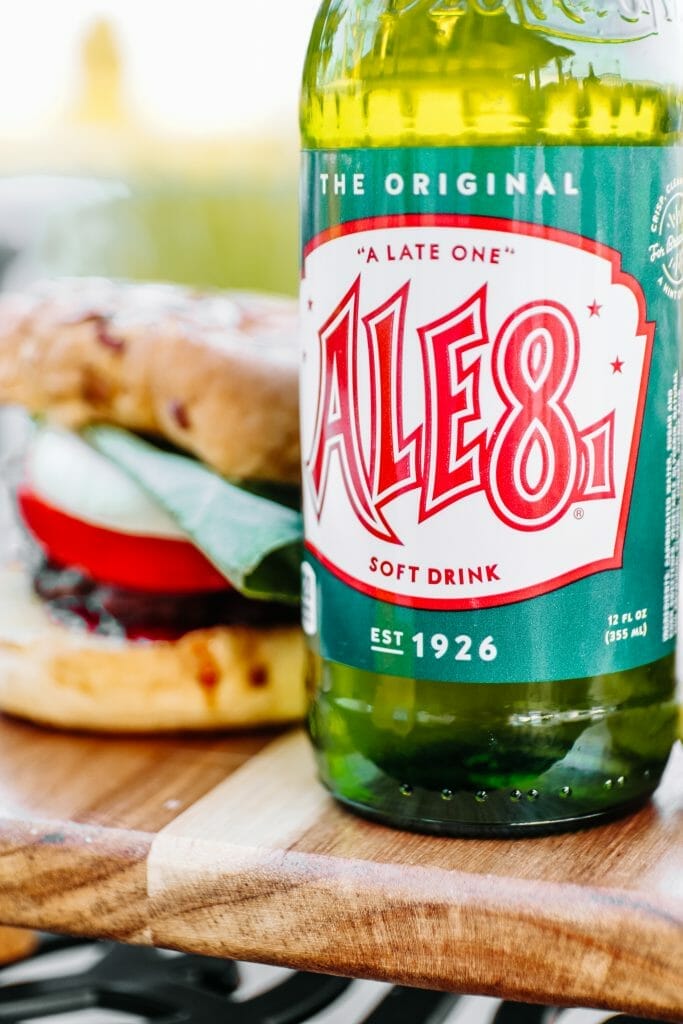 There are many ways to enjoy a Kentucky cookout at home; my hope is that y'all will start by making this BBQ Sauce + stocking up on Ale-8-One from your local retailer (note: I usually buy mine at Kroger!).
About Ale-8-One
Launched in July of 1926, Ale-8-One is the only Kentucky-invented soft drink still in existence. It was invented by G. L. Wainscott and was named via one of America's first slogan contests at the Clark County Fair. "A Late One" – the winning entry – was a pun adopted for its witty description. From that, a Kentucky legacy transpired.
Enjoy my Kentucky Bourbon BBQ Sauce? Try my other recipes here!
Not only is it local to our state, you'll adore the ginger profile of the soda. The unique formula is unparalleled to anything else on the market. Try it once and you'll be in love, just as I am, y'all!
Y'all come back now, ya hear?
My best,
JC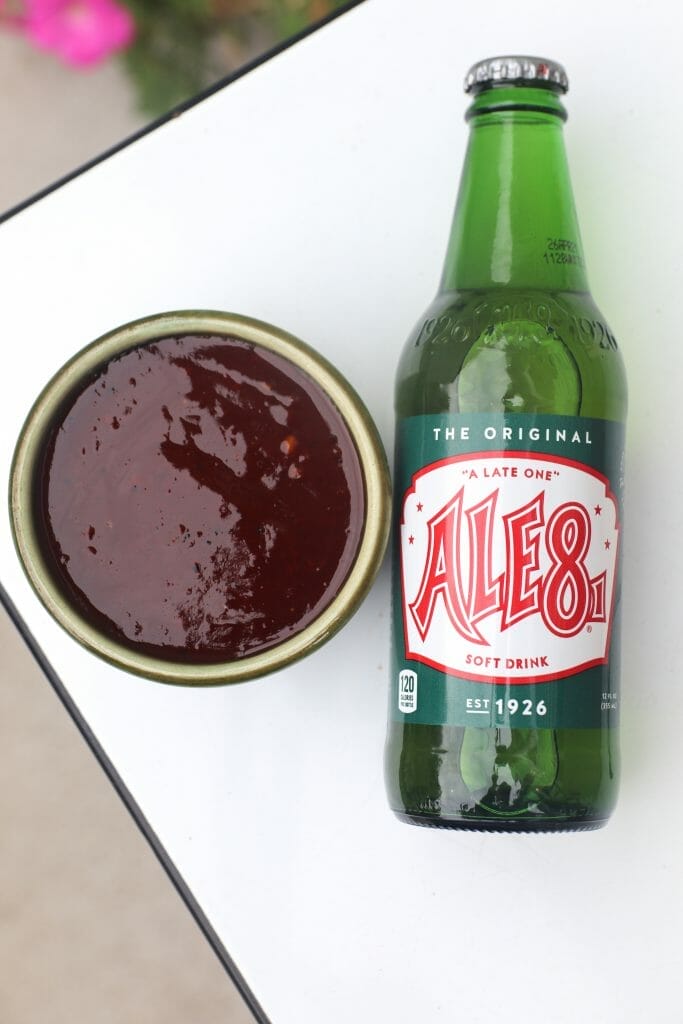 Keep Up With JCP Eats
Thank you so much for visiting the blog today! I'd love to keep in touch via social media. You can follow my content on Instagram, Facebook, Pinterest, Tik Tok, Twitter, and LinkedIn. I also author a sister website to JCP Eats, Unabashedly Southern, on which I write about southern lifestyle. Read Unabashedly Southern here.
Enjoy my Kentucky Bourbon BBQ Sauce? Try my other recipes here!