Hey, y'all! I'm excited to be sharing about a truly exemplary dining experience that I had here in my home of Louisville, Kentucky. In true Louisville fashion - as one of the best foodie cities in the United States - the dinner was one of delicious sips, decadent bites, and an unparalleled dining atmosphere. Where am I talking about? Matt Winn's Steakhouse, the new restaurant located at Churchill Downs. One of my favorite places in the state just got a lot more delicious, y'all.
This post is in partnership with Churchill Downs. Thank you for supporting those that make JCP Eats possible. All opinions expressed, as always, are my own. Originally posted October 2020, updated September
About Matt Winn's Steakhouse
The newest fine dining experience in the city, Matt Winn's is truly something special. It's located on the sixth floor of Millionaire's Row with a perfect view of the track. Does it get more Kentucky than that?
What can you expect at Matt Winn's? One of the rarest bourbon collections that you've ever seen. High-quality, prime steaks. Shareable charcuterie that is sliced-to-order. Fresh seafood selections (daily). Old school french onion soup. Lobster bisque. A mouthwatering wedge salad. The classics, y'all, which are my favorites.
Apart from delicious food, expect the following: white tablecloths, stunning decor, top-notch service, and an atmosphere that is reminiscent of great southern tradition.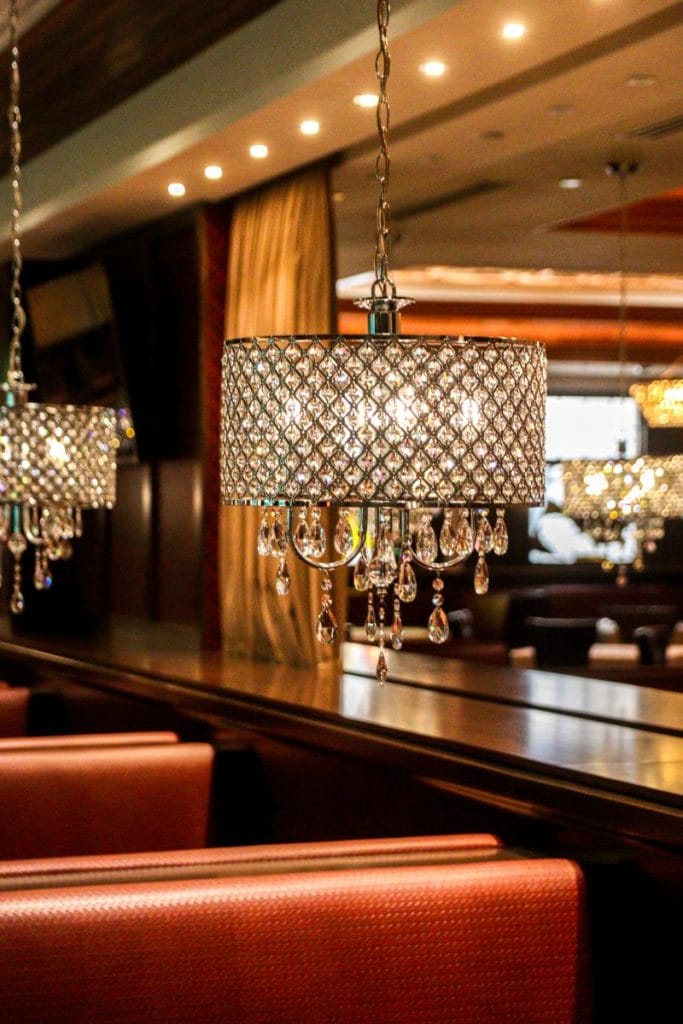 Who is Matt Winn?
Matt Winn is a Churchill Downs legend, as he attended every single Kentucky Derby for 75 years (goals). His first Derby was the first Derby. Yes, that one.
Over those 75 years he served as a pioneer and innovator of horse racing at the iconic Churchill Downs Racetrack, changing the landscape of the Kentucky Derby forever.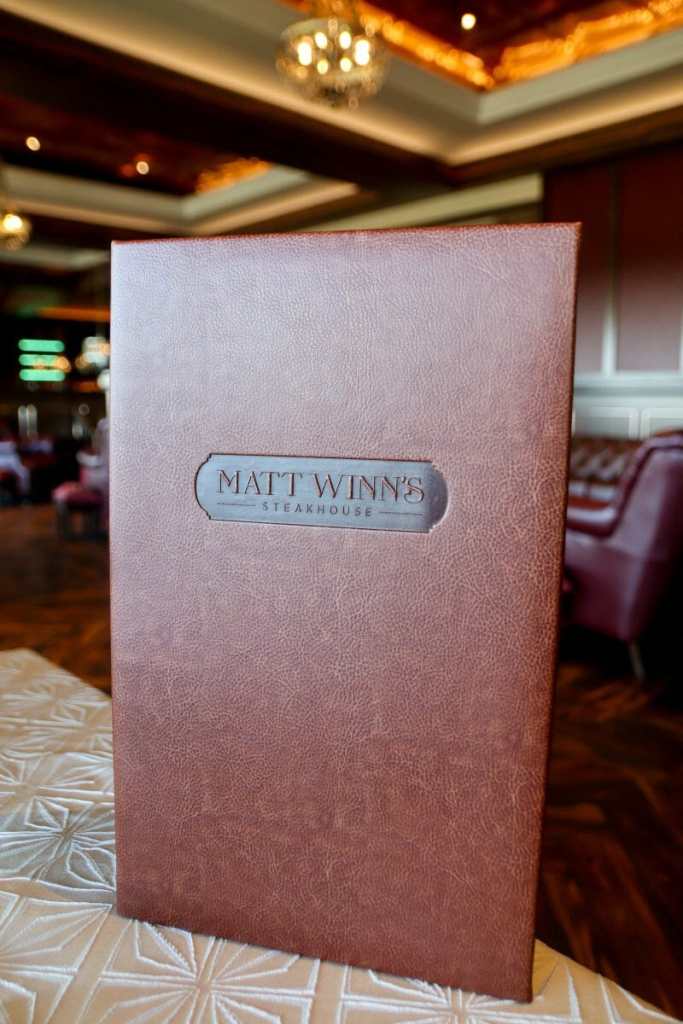 Matt Winn's Steakhouse is named in his honor, celebrating a bygone era, from the grand traditions to the infallible fashion, all while celebrating what's to come.
Cocktails at Matt Winn's Steakhouse
I kicked off the evening with a classic: a mint julep. If you're at Churchill Downs, there's no other option, y'all. The presentation of the julep at Matt Winn's was the best that I have seen. And the ice? It was perfect.
As the Clovers said: "One mint julep was the cause of it all..."
There's a cocktail for every denomination and I know that y'all will be pleased with the expertly-curated spirits menu.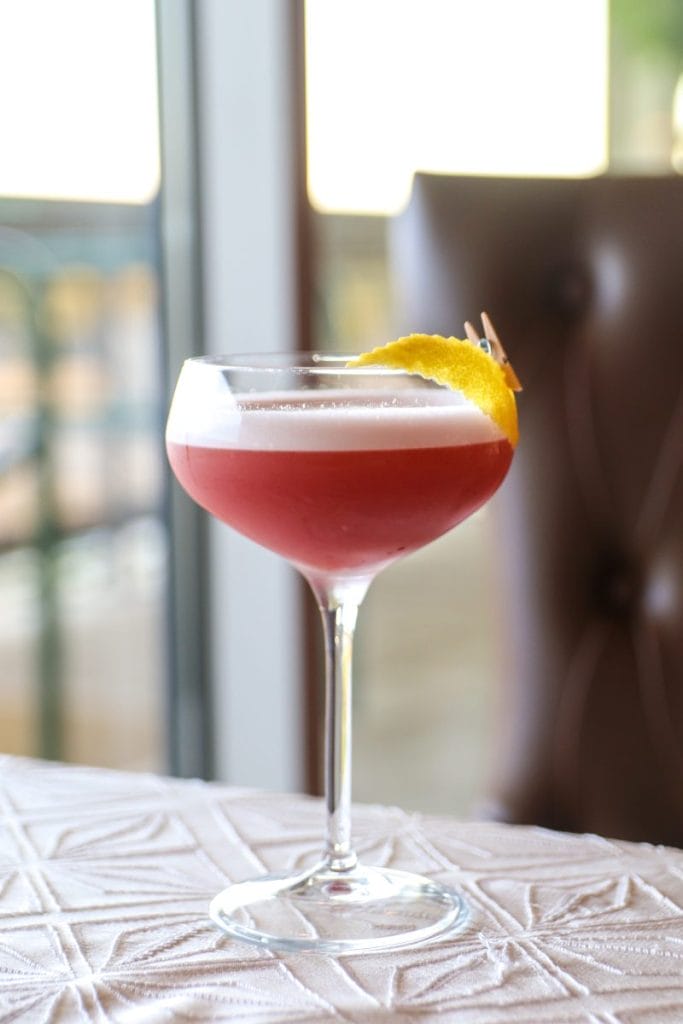 Dinner at Matt Winn's Steakhouse
The dinner started with the Kung Pao Calamari, which was top-rate and arguably the best that I've had in the city. It features a sorghum chile crisp, peanut, celery, and lime.
Second was a delicious tuna topped with a fried avocado. I loved it!
Next came the Jumbo Lump Crab Cake, a favorite of mine. Crab-forward, it is finished with a spring onion remoulade, topped with a quail Egg, and a roasted garlic relish. Divine.
Enjoy reading about Matt Winn's Steakhouse? Read my other blog posts here.
The main entree? The Winner's Circle Grand Plateau, which is the largest offering from the raw bar. Complete with east and west coast oysters, colossal shrimp, Maine lobster tail, and Alaskan king crab -- it's all of my favorite things on one plate.
To accompany the raw bar, you are served the following accoutrements: Old Bay mignonette, bloody mary cocktail sauce, horseradish, and lemon.
I'm drooling at the mere memory of the seafood, y'all.
Dessert, much like the seafood, is served tableside on a dessert cart. Very old-school and I was immediately in love.
Enjoy reading about Matt Winn's Steakhouse? Read my other blog posts here.
While high-end dining sets itself apart via quality, it's the small details like this that make an experience memorable for me. All desserts are served a la carte: I chose the key lime bonbon, strawberry champagne bonbon, and an almond cookie that was simply divine.
Oh, and one more thing: you'll end your night with a Kentucky Bourbon Ball!
If you can't tell from my words and photographs, hear me now: Matt Winn's Steakhouse is the new hotspot in Louisville, Kentucky. It's going to be a tried and true classic, I'm certain of it. Be sure to make a reservation & tell them that I sent ya!
Visit
Matt Winn's is located on the sixth floor of Millionaires Row at Churchill Downs: 750 Central Ave, Louisville, KY 40208.
Y'all come back now, ya hear?
My best,
JC
Thank you so much for visiting the blog today! I'd love to keep in touch via social media. You can follow my content on Instagram, Facebook, Pinterest, Tik Tok, Twitter, and LinkedIn. I also author a sister website to JCP Eats, Unabashedly Southern, on which I write about southern lifestyle. Read Unabashedly Southern here.
Enjoy reading about Matt Winn's Steakhouse? Read my other blog posts here.