Hey, y'all! Louisville has, undeniably, one of the best food scenes in the region -- and certainly the highest-acclaimed in the Commonwealth of Kentucky. However, there's one thing that I think we've always missed the mark on: late night dining. I say this largely due to the fact that the city has a nocturnal culture, with many institutions open until 4 AM. Whether you are looking for a late night bite, or a meal at a more common hour, I'm excited to introduce y'all today to your new go-to spot: Lucky Leopard Pizza. I'm already planning my return visit!
Lucky Leopard Pizza: Late Night Dining In Louisville, Kentucky
About Lucky Leopard
Lucky Leopard launched and flourished during the pandemic -- a feat I very much respect. Igor Guryashkin and Ricky William are the masterminds behind the operation and both bring their own personality, talent, and flair to Lucky Leopard. The business first intended to open as a food truck, which is still in the works, but is currently operating inside of High Horse Bar in Butchertown.
The menu at Lucky Leopard is small, yet full of flavor. They specialize in Neapolitan pizza, which is a type of pizza native to Naples, Italy. The crust is the most signature part of a Neapolitan pizza, along with an addition of other simple, fresh ingredients (basil, fresh mozzarella, san marzano tomatoes, etc).
Enjoy reading about Lucky Leopard Pizza? Check out my other articles here!
Unique Menu Offerings
My favorite item on the menu were the sandwiches, Panuozzo, a pizza-panini invented in Naples in the 1980s. Once the dough is cooked, it's cut in half and used as the exterior bread for both the Caprese Panuozzo and the Piri Piri Pulled Pork Panuozzo at Lucky Leopard.
What Does "Lucky Leopard" Mean?
The foundation of their name, Leopard, stems from the famous spotting on the crust of Neapolitan pizza. Spotting occurs on the crust due to the incredibly hot oven (and subsequent fast cook time).
What I Ordered
Dinner started with the Pepperoni Pizza ($14), which featured pepperoni, fresh mozzarella, basil, san marzano tomatoes, and parmigiano reggiano.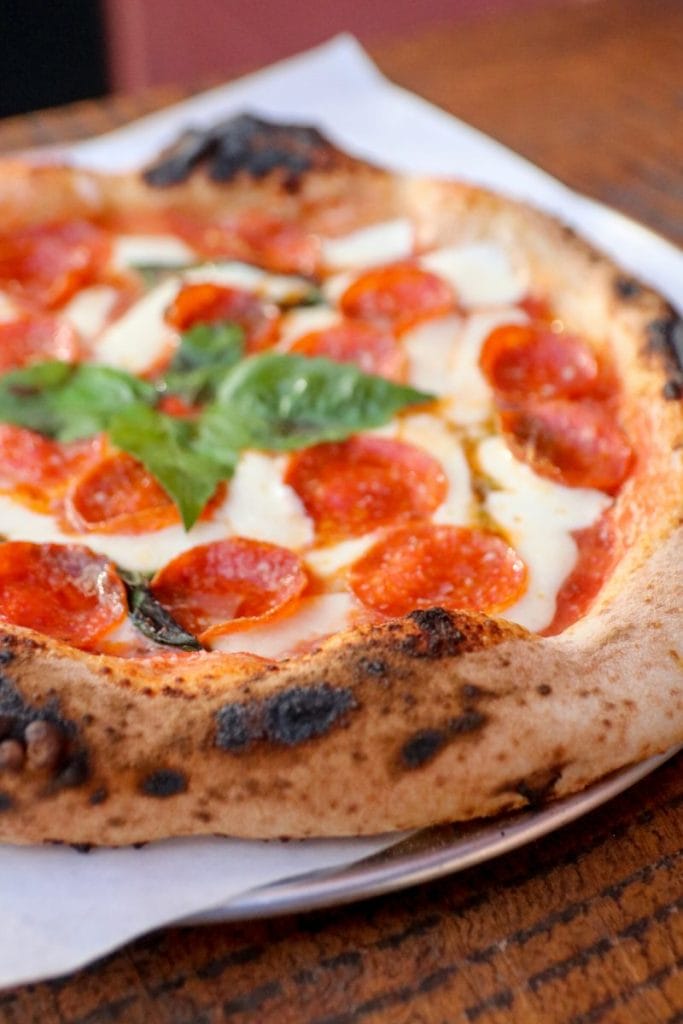 Next was the Piri Piri Pulled Pork Panuozzo($14): smoked pulled pork, fresh mozzarella, piri piri sauce, oregano, pickled cabbage, arugula. The pork was fantastic and is smoked in-house; drippings from the pork are used in the piri piri sauce; and the cabbage is pickled in the kitchen, too. It was one of the best sandwiches that I've ever had in Louisville. And that's coming from a self-proclaimed sandwich snob!
Dessert was the Zeppole, which are Italian Doughnuts. The fried doughnuts are sprinkled with powdered sugar and served with fresh lemon curd for dipping ($7).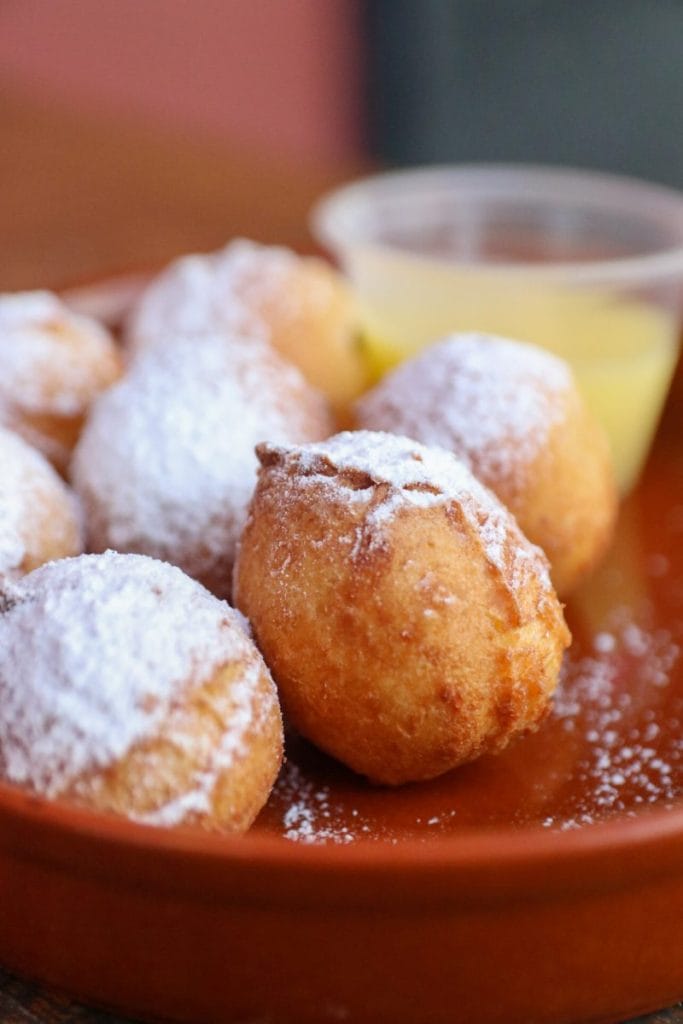 Visit Lucky Leopard Pizza
You can visit Lucky Leopard Pizza at 1032 Story Ave inside of High Horse Bar. Once you walk into the main bar area, there is a walk-up to the kitchen where you can place your order.
They are open Thursday from 6 p.m. to 12 a.m., Friday and Saturday from 6 p.m. to 2 a.m., and Sunday 6 p.m. to 12 a.m.
My best,
JC
Keep Up With JCP Eats
Thank you so much for visiting the blog today! I'd love to keep in touch via social media. You can follow my content on Instagram, Facebook, Pinterest, Tik Tok, Twitter, and LinkedIn. I also author a sister website to JCP Eats, Unabashedly Southern, on which I write about southern lifestyle. Read Unabashedly Southern here.
Enjoy reading about Lucky Leopard Pizza? Check out my other articles here!