Hey, y'all! If you're a regular here on the blog, you know that Shelby County, Kentucky is one of my - if not my - favorite communities in the Commonwealth. It's chock-full of southern charm and hospitality, boasts great shopping, and is perfectly situated between Louisville and Lexington. On my recent trip to Simpsonville, I discovered my new favorite spot in town and I'm tickled pink to share it with y'all today: Little Mount Lavender. I know y'all are going to love it!
This post is in partnership with ShelbyKY Tourism Commission and Visitors Bureau. Thank you all for supporting those that make JCP Eats possible. All opinions expressed are my own. Originally posted October 2021.
Little Mount Lavender: Simpsonville, KY
Little Mount Lavender Company / Woodlief Farm is dedicated to producing and providing the most pure and natural lavender-based products. They use only organic products on their farm where they grow the lavender. LML products contain no perfumes, parabens, paraffins, chemical dyes, or harsh detergents.
Inside the store, you'll find every lavender product that you could dream of: soaps, bath bombs, candles, oils, lotions, and more. I've loved everything that I've ever tried from Little Mount Lavender.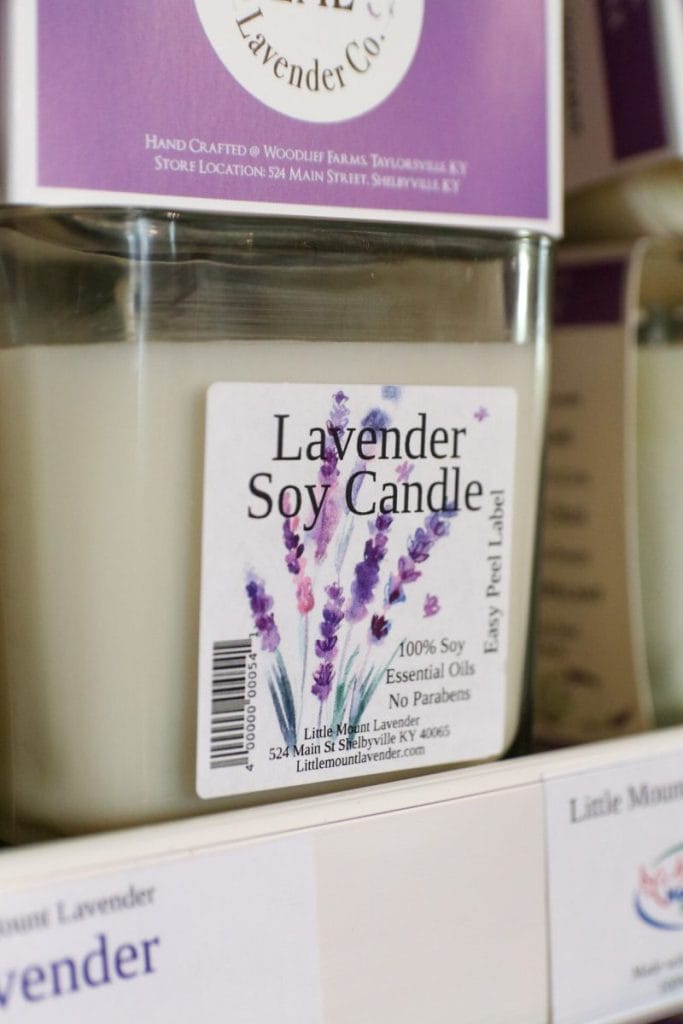 Enjoy reading about Little Mount Lavender: Simpsonville, KY? Check out my other articles here!
New Location
While they used to have a location in Downtown Shelbyville, they have expanded and now occupy the fabulous Old Stone Inn in Simpsonville (even closer for my Louisville readers). You can read more about the history of the Old Stone Inn, which is Kentucky Historical Marker #1889, here.
The new location is fabulous. While the shopping component is enough reason in and of itself to make a trip, there's a secret kept in the back of the historic property that boasts antique wood floors, chandeliers, and gorgeous furniture. The secret? Their new cafe!
Enjoy reading about Little Mount Lavender: Simpsonville, KY? Check out my other articles here!
Dining at Little Mount Lavender
Before walking into the dining room, you'll notice a case of the most delicious desserts that you have ever seen. While I hope to return to try them all, I did get to sample two of them: the fresh crème puff with Bavarian Crème & strawberries + the cheesecake, which boasts a tangy lavender blueberry balsamic drizzle.
The Menu
The crème puff was, quite honestly, the largest crème puff that I have ever seen. It's even better than it looks in the photo, if that is even possible.
That said, my favorite was the cheesecake. The balsamic glaze was next-level delicious and the oat-based crust was fabulous.
Enjoy reading about Little Mount Lavender: Simpsonville, KY? Check out my other articles here!
Other menu highlights are the cheese boards / charcuterie boards.
The cheese board features fresh fruit, nuts, homemade bread, dates, high-quality cheeses, and dips/spreads that are finger-lickin' good. The assortment of the day is chef's choice.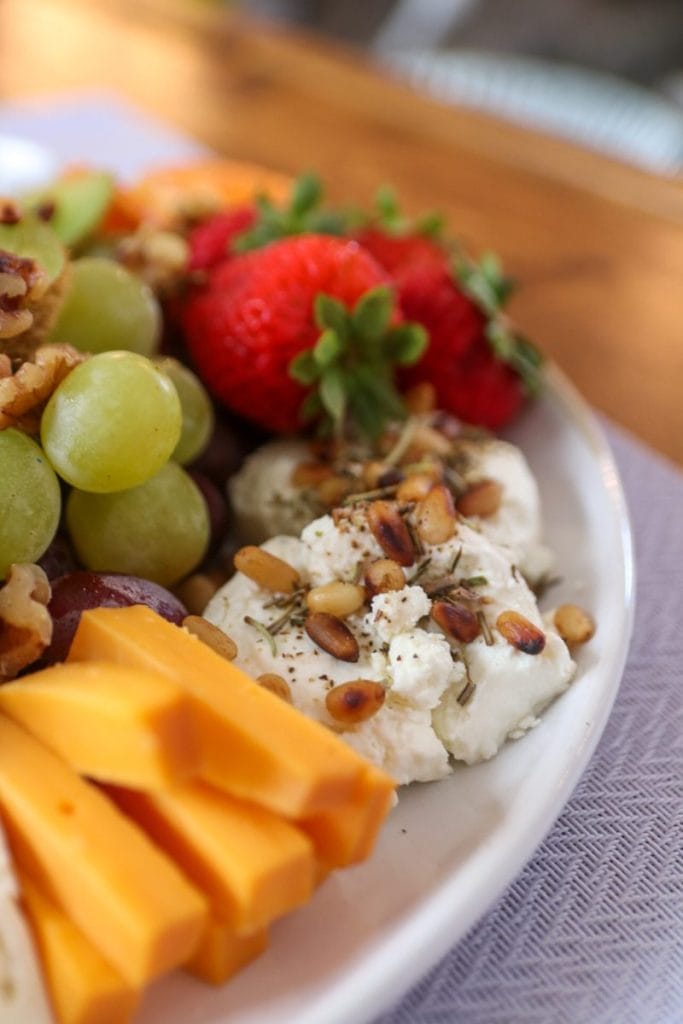 The charcuterie board is similar to the cheese board, though includes meat pairings: salami, pepperoni, and proscuitto.
Both of the boards were beautifully curated and styled. Perfect for sharing!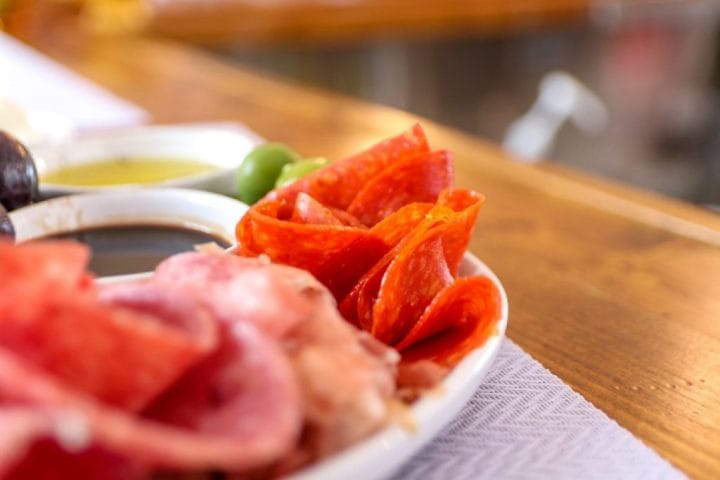 While in the dining room, I also had the opportunity to try the lavender lemonade. A combination that was new to me, yet won't become a stranger -- it was divine (and beautiful, to boot)!
Visit Little Mount Lavender
If you aren't planning your next trip to Simpsonville to visit Little Mount Lavender, I strongly suggest that you reconsider. It's a wonderful way to spend an afternoon.
You can find LML at 6905 Shelbyville Rd, Simpsonville, KY 40067.
Enjoy reading about Little Mount Lavender: Simpsonville, KY? Check out my other articles here!
Hours
10:00 AM - 6:00 PM Monday - Saturday. Closed on Sunday.
About Shelby County, KY
Shelby County, a community of small-town charm and world-class equestrian events, is the American Saddlebred Capital of the World. Home to 90-plus Saddlebred horse farms and breeding and training facilities, ShelbyKY gives visitors a rare peek into the world of the Saddlebred show horse. Attractions include Kentucky's only designer outlet mall, The Outlet Shoppes of the Bluegrass; the antique, home accessory and furniture shops comprising "Design Destination"; Jeptha Creed Distillery; Bulleit Distillery; Talon Winery; and the Shelby County Community Theatre. ShelbyKY's dining landscape includes culinary icons Science Hill Inn and Claudia Sanders Dinner House; overnight choices range from brand-name chain hotels to downtown lofts; and there are ample outdoor adventures to enjoy.
My best,
JC
Keep Up With JCP Eats
Thank you so much for visiting the blog today! I'd love to keep in touch via social media. You can follow my content on Instagram, Facebook, Pinterest, Tik Tok, Twitter, and LinkedIn. I also author a sister website to JCP Eats, Unabashedly Southern, on which I write about southern lifestyle. Read Unabashedly Southern here.
Enjoy reading about Little Mount Lavender: Simpsonville, KY? Check out my other articles here!