Hey, y'all! Easily accessible off of I65, Elizabethtown is a fantastic day-trip location just south of Louisville. From a very charming downtown, to fabulous boutiques, to southern food, to delicious cocktails — Elizabethtown embodies all that I love about the Commonwealth of Kentucky. To help plan your trip to Etown, I'm proud to share my guide on How To Spend A Day In Elizabethtown, KY with you today!
This post is in partnership with Elizabethtown Tourism and Convention Bureau. Thank you all for supporting those that make JCP Eats possible. All opinions expressed are my own.
Originally posted May 2019, Updated May 2021. 
How To Spend A Day In Elizabethtown, KY
Start your day by grabbing a drink at Vibe Coffee; afterwards, head over and visit my friends at the Swanky Shoppe. Located downtown, this is the boutique for any southern belle (and a few gifts for the gents in your life, as well!).
From iconic Draper James, to Vineyard Vines, to Julie Brown, to Sail to Sable, to a variety of purses, accessories, and jewelry -- you won't leave the Swanky Shoppe empty-handed.
I left with a needlepoint key fob from Smathers & Branson + a pair of croakies from Fripp & Folly. Needless to say, the ladies at the Swanky Shoppe took good care of this southern boy!
Visit the Swanky Shoppe: 112 Plum Alley, Elizabethtown, KY 42701
The Historic State Theater Complex is an institution in Downtown Elizabethtown. From movies, to concerts, to local events, there are a plethora of ways to catch a show in the historic theater. Having originally opened its doors in 1942, the history perpetuates into the lives of modern day Elizabethtown residents.
Visit the Historic State Theater Complex: 209 W. Dixie Ave., Elizabethtown, KY 42701
My favorite store that I visited, hands down, was Denizen. Granted, I might be a little biased -- my home is filled to the brim with house plants.
Upon walking in, you'll notice the shop's hip, urban feel; however, it's located in cozy Elizabethtown, giving shoppers the best of both worlds.
Denizen is owned and operated by two sisters, Olivia and Catherine, who are passionate about filling homes and communities with beauty.
You'll leave this shop inspired to fill your home with life -- and it should go without saying that I left with a bag or two!
Visit Denizen: 331 E Dixie Ave., Elizabethtown, KY 42701
Another favorite boutique of mine was Rainent + Boon. The space is light, airy, and very easy to navigate. I would define this as the true boutique experience -- a great selection, yet limited quantities on the racks. It's the perfect place to find an outfit that no one else will have, which fits well with their trendy, eclectic aesthetic. Don't miss this gorgeous boutique -- they carry both straight and plus sizes!
Visit Raiment + Boon: 109 E Dixie Ave., Elizabethtown, KY
The athletic type? Don't skip over the facilities at the Elizabethtown Sports Park. I would argue that this is the nicest sports park facility that I have seen in Kentucky.
In the park, you'll find 12 soccer/lacrosse/field hockey natural turf fields, 3 quads for baseball/softball/fast pitch, 2 champtionship fields with synthetic turf, 3 expansive pavilions, meeting rooms, stadium lawn seating, and so much more!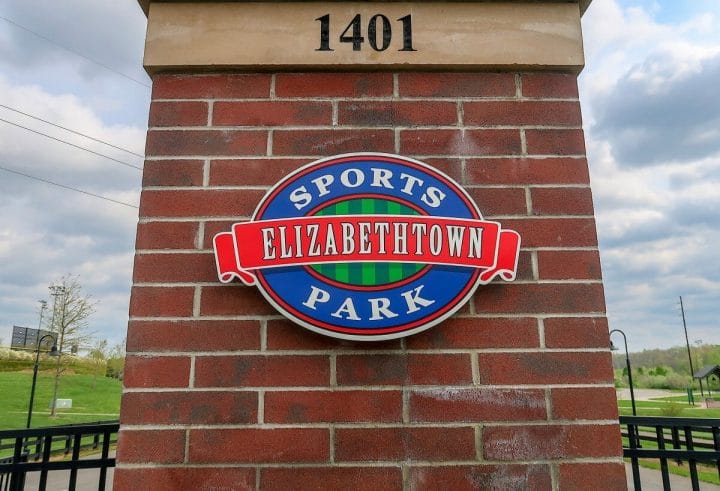 Visit Elizabethtown Sports Park: 1401 West Park Rd., Elizabethtown, KY 42701
Love history? Look no further than the Brown-Pusey House, which was built in 1825 by John Y. Hill. This stately property was - for many years - the Hill House, a boarding house operated by "Aunt Beck" Hill. Among the guests at the Hill House were General George Armstrong Custer and his wife, Elizabeth.
The Brown-Pusey House now serves the community in many ways, just as it was envisioned by its grantors. The Georgian mansion houses the Pusey Room Museum, a genealogical library, and meeting rooms for private and public functions. There is also a beautifully maintained garden in the back that is not to be overlooked!
Visit The Brown-Pusey House: 128 N. Main St., Elizabethtown, KY 42701
Also in town is beautiful Freeman Lake Park, which is a lakeside park with many activities! The perfect place to walk, it's also a delight for outdoor sports lovers -- you can rent kayaks, rowboats, and peddle boats for $5/hour. I've even seen an Alan Jackson concert on the property!
It's a serene asset for the city -- and one that I immensely enjoy visiting!
Visit Freeman Lake Park: Blue Heron Way, Elizabethtown, KY 42701
Can't make it to Washington DC, yet have the desire to pay your respects at the Vietnam Veteran's Memorial? There is an 80 percent scale replica of the Vietnam Veterans Memorial Wall located in Elizabethtown!
On par with the experience of visiting the original, it is very serene and emotional; that said, it is very important to pay respects to those that fought - and lost their lives - for our freedoms.
Visit the Vietnam Veterans Memorial Wall: 1900 Ring Rd. East, Elizabethtown, KY 42701
I'm sure you'll work up an appetite while spending a packed day in Elizabethtown. Fill up at one of the restaurants listed in my Culinary Exploration blog post, or if you want to take a step back into time, visit my friends at Reuben's Deli.
From the checkerboard floors, to the vintage memorabilia, this is not your average deli. You'll find regional favorites like Ski, delicious sandwiches, and speciality items, such as their crunchy, seasoned pork rinds.
The pasta salad is also delicious!
Visit Reuben's Deli: 311 Cardinal Dr., Elizabethtown, KY 42701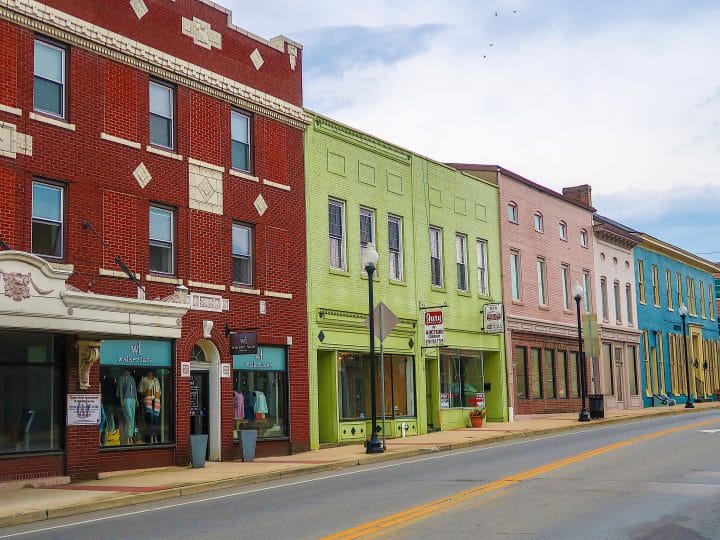 Y'all come back now, ya hear?
My best,
JC
Love reading my Guide on How To Spend A Day In Elizabethtown, KY? Check out the rest of my website here.
Keep Up With JCP Eats
Thank you so much for visiting the blog today! I'd love to keep in touch via social media. You can follow my content on Instagram, Facebook, Pinterest, Tik Tok, Twitter, and LinkedIn. I also author a sister website to JCP Eats, Unabashedly Southern, on which I write about southern lifestyle. Read Unabashedly Southern here.