Hey, y'all! Christmastime is alive and well in the Commonwealth of Kentucky -- and few places are better to experience the season than beholding the Holiday Spirit in Madisonville, KY! Last weekend, I had the opportunity to attend the Mistletoe Art Stroll, which was a blast. While this was a one-day event, it made one thing clear: Madisonville, KY is a fabulous place to take in the beauty of the season + accomplish some local holiday gift buying! I left town having had a wonderful time (and having made several purchases - both for those I love and for myself!).
Thank you to Hopkins County Tourist and Convention Commission for sponsoring this post. As always, all opinions expressed are my own. Thank you to my readers for supporting those that make JCP Eats possible.
Holiday Spirit in Madisonville, KY
The Mistletoe Art Stroll
Attending the Mistletoe Art Stroll was a celebration of all things holiday, artisan-made, and local. It was a shopping experience in Madisonville like no other; local businesses were open late and featured booths (sometimes two or three each!) of local vendors. From macrame to candles, art, photography, jewelry, and pottery -- there was something there for any taste. So many of the artisans were from Hopkins County, and I loved hearing about their craft, their hometown pride, and why this community is so special to locals and tourists like myself.
There are a plethora of local shopping destinations to find the perfect gift for those on your list. You can check out a list of stores in the county here!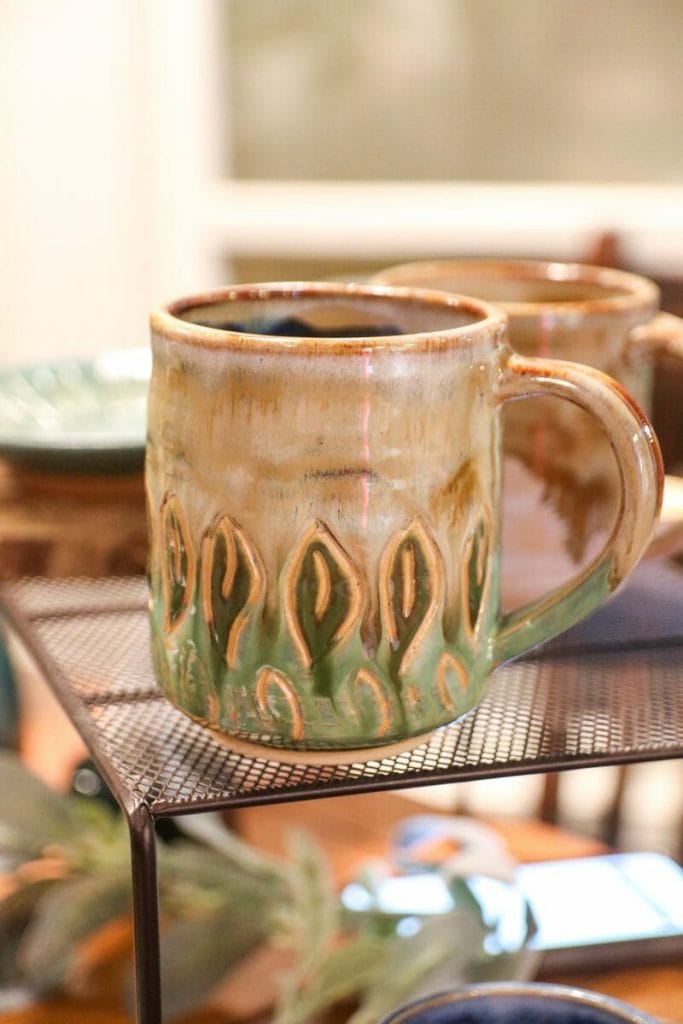 Apart from shopping, there was interactive fresh greenery & wreath making, carriage rides, free balloon twisting, and a festive stilt walker to entertain guests. Children - and adults alike - were enthralled by the sights!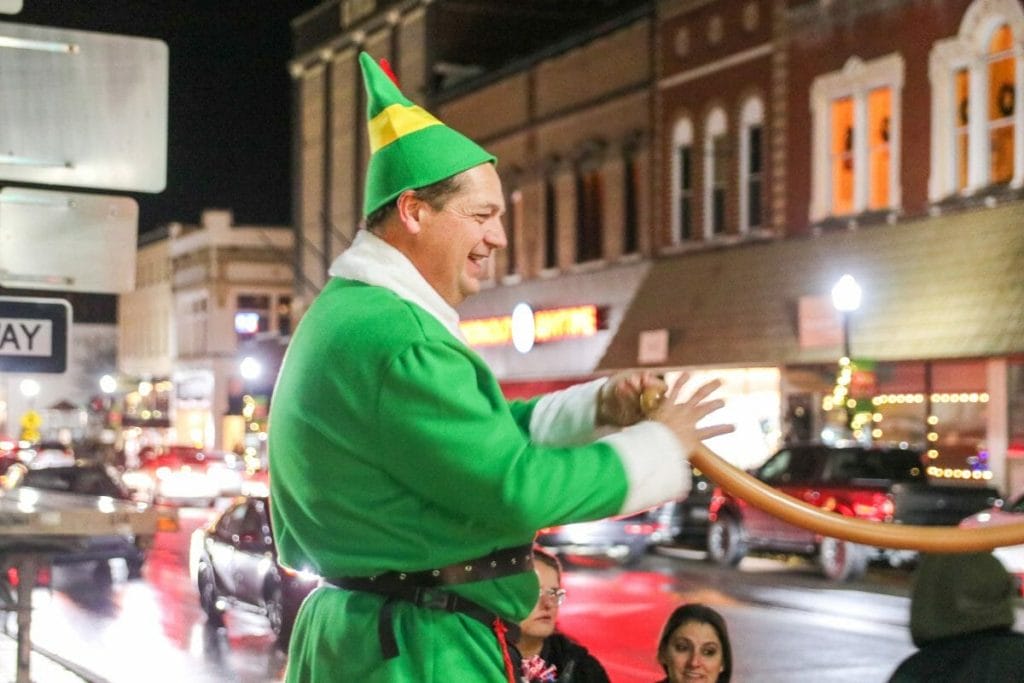 Christmas Tree: Downtown Madisonville, KY
The evening was only made better by the gorgeous tree lighting in Downtown Madisonville, which towers at a massive 20 ft. It's a beautiful place to grab a photo with your family and loved ones - so when you venture downtown to shop, expect to snap a photo or three!
Deck the Park: Madisonville, KY
The City of Madisonville, Kentucky and The Hopkins County Tourist & Convention Commission partnered once again on Deck the Park, which is a free Christmas attraction that includes: an opportunity to drive and see gorgeous Christmas Lights, Community Christmas Trees, a Christmas Bazaar, a 33 foot LED Christmas tree, as well as the newest addition: a 60-foot, 40-passenger Ferris Wheel and Reindeer Ride.
Deck The Park runs nightly from November 24 through January 1, 2023, from 4:00 PM – 9:00 PM. Aside from the lights, the event include various food and retail vendors, a live nativity scene, carolers, a Christmas Bizarre, and Santa Claus!
Local Restaurants: Madisonville, KY
To fuel shopping during the event, many local restaurants were open and featured specials. There are many fabulous eateries in Downtown Madisonville, though I chose to have dinner at Green's Steakhouse (which I'll tell y'all more about later). Other favorites of mine include burgers from Ferrell's Snappy Service, The Crowded House (do order the pretzel + the fish and chips!), Big City Market and Coffee Bar, and the delicious sweet treats from Gather at Blue Twenty-One. Another great gift idea for the holiday season is a gift card from a local restaurant!
It's always a great time to plan a trip to Hopkins County -- but there's no better reason to visit than the Holiday Season!
About Madisonville-Hopkins County, KY
Madisonville and Hopkins County are home to Kentucky's largest variety of outdoor recreation activities, including scenic trails, tranquil lakes, rolling grasslands, and dense forests. Madisonville offers a variety of delectable dining, a state-of-the-art fine arts theatre and gallery, and a wide selection of comfortable and hospitable accommodations.
Y'all come back now, ya hear?
My best,
JC
Keep Up With JCP Eats
Thank you so much for visiting the blog today! I'd love to keep in touch via social media. You can follow my content on Instagram, Facebook, Pinterest, Tik Tok, Twitter, and LinkedIn. I also author a second website, Notable Kentucky, on which I write about all things of note in the Commonwealth of Kentucky. Read Notable Kentucky here.