Hey, y'all! Louisville is chock-full of wonderful culinary destinations: locally-owned restaurants, bars, lounges, and dives that are nationally-acclaimed. St. Matthews, one of Louisville's premiere neighborhoods, is no exception. If you're looking for a delicious meal or beverage the next time you are in St. Matthew's, look no further than Equus and Jack's Bourbon Restaurant and Lounge!
This post is in partnership with Equus and Jack's Bourbon Restaurant and Lounge. All opinions expressed are my own. Thank you for supporting those that make JCP Eats possible!
Equus and Jack's Bourbon Restaurant and Lounge
Equus and Jack's Bourbon Restaurant and Lounge is an American Bistro in the heart of St. Matthews. They proudly serve over 75 bourbons, boast an extensive wine list, pour wonderful cocktails, and serve bistro-style food. The most unique feature of the business? They offer three experiences under the same roof: you can enjoy food and beverages in Jack's Bourbon Lounge, the formal dining room at Equus, or their fabulous speakeasy room, the Black Rabbit (more on that later).
The Experience
I started with two appetizers: the charcuterie board and the shrimp cocktail.
The charcuterie board, which comes in two sizes, features assorted, curated cheeses from the chef, meats, and accompaniments.
The shrimp cocktail comes to the table with seven large, tail-on shrimp, lemon, and house-made cocktail sauce.
Both of the appetizers were perfectly accompanied by a gin and tonic + aperol spritz and were enjoyed in Jack's Bourbon Lounge.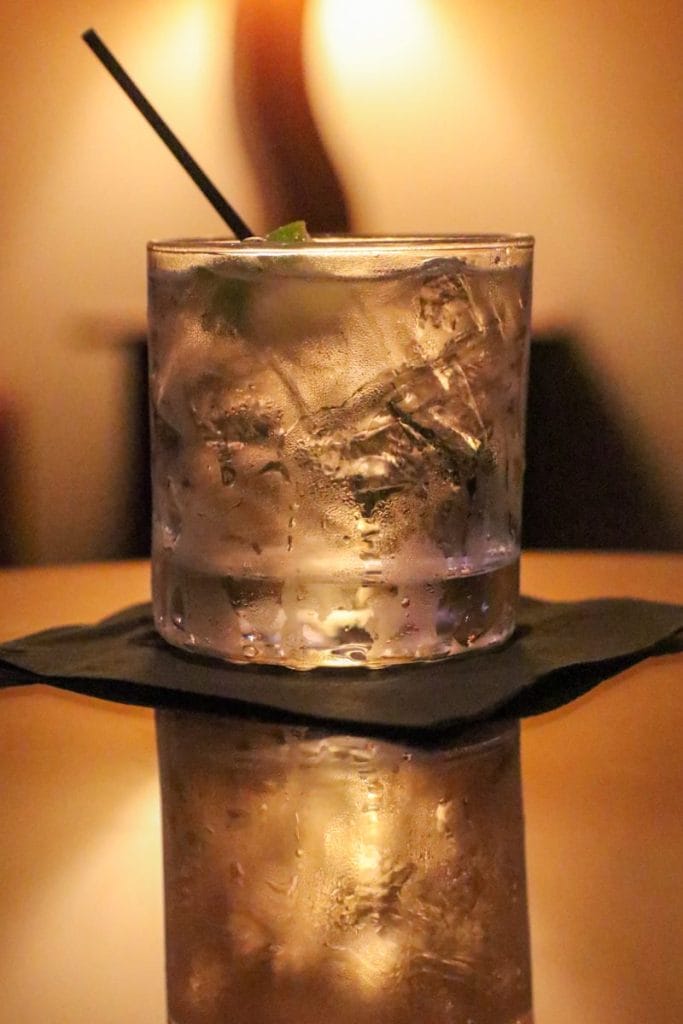 Walking across the room, dinner was served in the dining room of Equus.
Dinner started with crab cakes (lump crab, dill mayonnaise, red pepper tartar sauce) and was followed by two delicious entrees.
First was the basil pappardelle, which featured divina tomatoes, pesto cream, garlic crumb, smoked paprika oil, and pappardelle. Options exist to add either chicken or shrimp.
The final dish was the striped bass, a dish featuring skin-on striped bass, basmati rice, achiote tomato nage, and tequila-compressed mango salsa.
Visit Equus and Jack's Bourbon Restaurant and Lounge
You can visit Equus and Jack's Bourbon Restaurant and Lounge (and the Black Rabbit!) in the Mariposa Center: 122 Sears Ave, Louisville, KY 40207. Learn more on their website.
Y'all come back now, ya hear?
My best,
JC
Keep Up With JCP Eats
Thank you so much for visiting the blog today! I'd love to keep in touch via social media. You can follow my content on Instagram, Facebook, Pinterest, Tik Tok, Twitter, and LinkedIn. I also author a sister website to JCP Eats, Unabashedly Southern, on which I write about southern lifestyle. Read Unabashedly Southern here.
Enjoy reading about Equus and Jack's Bourbon Restaurant? Check out other Kentucky-rooted blog posts here!