Hey, y'all! Nestled in the picturesque community of Shelbyville is Guist Creek Marina and Campground. Guist Creek Lake offers beautiful water views in a rural setting and is also a popular destination for boating and fishing! Besides outdoor recreation, Guist Creek is also home to the Channel Cat Fish House.
Go for the serene setting and stay for some seriously delicious fish. There's always much to do - and so much to eat! - in ShelbyKY.
Channel Cat Fish House
Thank you to ShelbyKY Tourism for sponsoring this post. As always, all opinions expressed are my own. Thank you to my readers for supporting those that make JCP Eats possible.
Channel Cat Fish House is located directly on the water. They offer a large amount of seating indoors, along with seating outside where you'll find the best views. A portion of the outdoor seating is covered, while another section is open to the sun.
Channel Cat Fish House Menu
There's truly something on the menu for all diners. You can start your meal with a soup or salad. The menu boasts a New England-style clam chowder and a chicken and andouille jambalaya, both of which sounded amazing.
Entrees include the signature Channel Cat Platter, blackened catfish, beer-battered cod, ribs, chicken wings, and a smash burger.
Sides include house-cut fries, house-made potato chips, cast iron cornbread muffins, lemon-steamed broccoli, broccoli slaw, beer-battered onion rings, and fried shrimp.
Desserts include a root beer float, homemade banana pudding, fresh-baked cookies, along with Aunt Hannah's Weekly Specialty.
What We Ordered
The best part of dining with friends is that you can order a multitude of dishes, allowing you to try more than one plate.
My choice was the blackened catfish, which was superb. A large filet of catfish is served alongside lemon-steamed broccoli and house-made chips; that said, I subbed the chips for the broccoli slaw, which was delicious.
The beer-battered cod sandwich was a standout. The colossal sandwich features a 10 oz cod filet and channel cat tartar sauce. Do order extra - the sauce is delicious!
The half rack of ribs was also fantastic. You can choose between the Louisiana BBQ sauce or Chef Jeremiah's jalapeño buttermilk sauce.
Dessert was the banana pudding, which I highly recommend, and one of the weekly dessert specials: a mandarin orange cake.
The cake was incredibly moist and flavorful!
Visit the Channel Cat Fish House
1990 Boat Dock Road, Shelbyville, KY, United States, 40065
Keep up with them on Facebook here.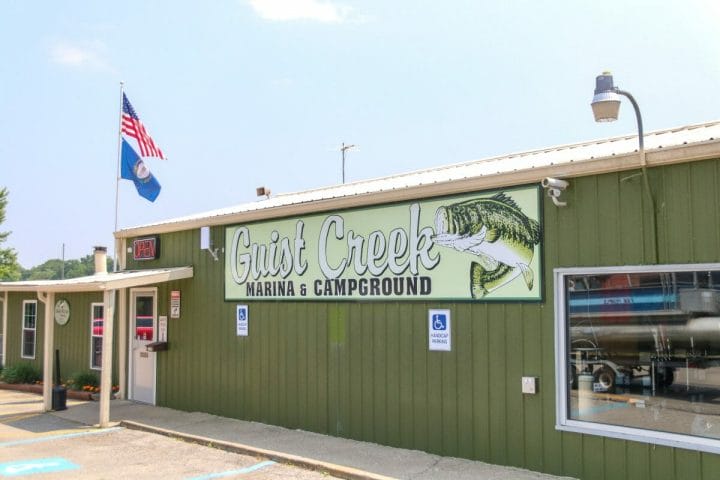 Y'all come back now, ya hear?
My best,
JC
Keep Up With JCP Eats
Thank you so much for visiting the blog today! I'd love to keep in touch via social media. You can follow my content on Instagram, Facebook, Pinterest, Tik Tok, Twitter, and LinkedIn.