Hey, y'all! I'm not sure if I've ever shared this on the blog before, but Asian cuisine is my absolute favorite. As a southern cook, I enjoy ordering dishes that I don't produce in my kitchen when dining out. While there are many denominations of Asian cuisine that I love, Vietnamese is at the top of my list. Due to this, I was elated to find out that a Vietnamese restaurant has opened in only of my favorite Kentucky communities, Simpsonville (Shelby County). I'm so excited to introduce y'all to Cafe 7021 Vietnamese Bar and Grill today!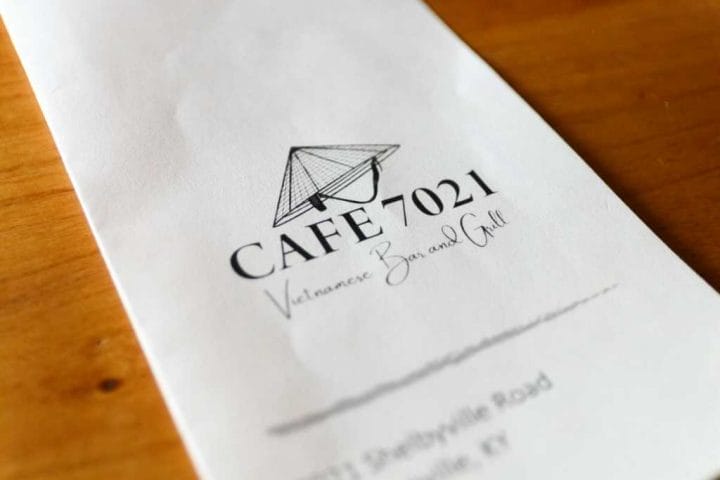 Thank you to Shelby KY Tourism for sponsoring this post. As always, all opinions expressed are my own. Thank you to my readers for supporting those that make JCP Eats possible.
Cafe 7021 Vietnamese Bar and Grill: Simpsonville, KY
Cafe 7021 Vietnamese Bar and Grill serves authentic Vietnamese cuisine in historic Simpsonville, Kentucky. While you can carry out, I recommend dining in -- I loved the casual, yet beautiful ambiance and setting. Apart from the Vietnamese cuisine, they offer a full bar featuring beer, wine, and craft cocktails.
What I Ordered
Imperial Egg Rolls: traditional pork and vegetables, wrapped/deep fried, and served with Thai sweet chili sauce.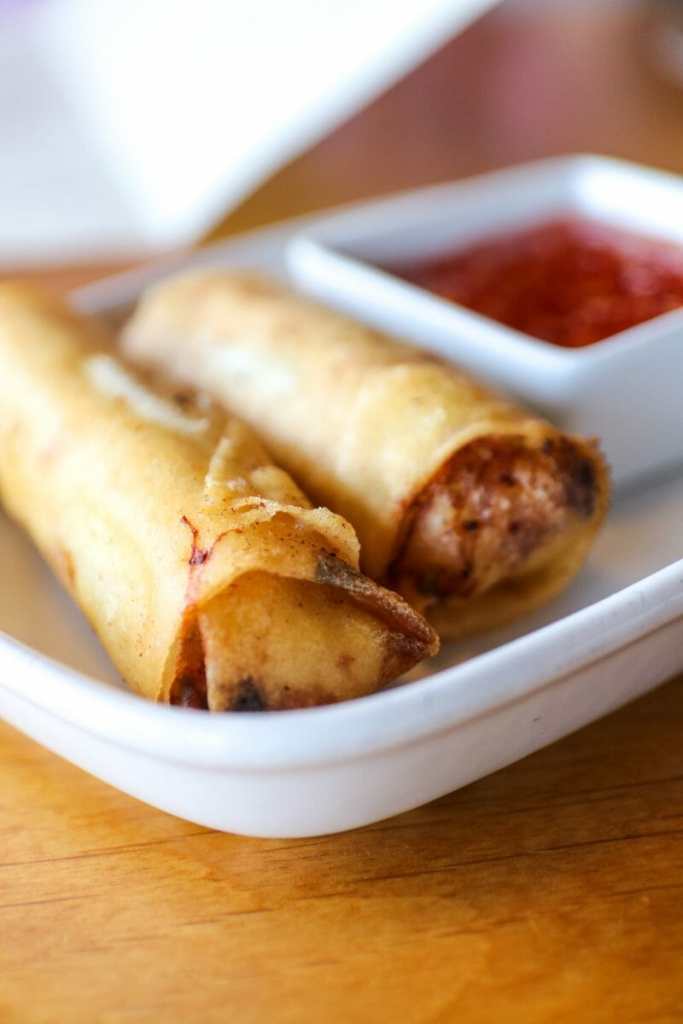 Bún thit Núóng: vermicelli noodles, lettuce, bean sprouts, mint, basil, pickled julienne carrots, radish, cucumber, roasted garlic, shallots, crushed peanuts, and house chili sauce. You choose a spice level between 0-3; I chose three, as I love spicy food - and it was deliciously hot! Options for protein include chicken, beef, tofu, pork, or shrimp. I chose a combination of tofu + shrimp, which I fully recommend.
I'm already excited for my return visit to Cafe 7021 Vietnamese Bar and Grill. Some other menu highlights that I hope to try:
pad thai
phõ
ginger chicken wings
thai iced tea
Visit Cafe 7021 Vietnamese Bar and Grill
7021 Shelbyville Rd. Simpsonville, KY
502-405-3212
About Shelby County, KY
Shelby County, a community of small-town charm and world-class equestrian events, is the American Saddlebred Capital of the World. Home to 90-plus Saddlebred horse farms and breeding and training facilities, ShelbyKY gives visitors a rare peek into the world of the Saddlebred show horse. Attractions include Kentucky's only designer outlet mall, The Outlet Shoppes of the Bluegrass; the antique, home accessory and furniture shops comprising "Design Destination"; Jeptha Creed Distillery; Bulleit Distillery; Talon Winery; and the Shelby County Community Theatre. ShelbyKY's dining landscape includes culinary icons Science Hill Inn and Claudia Sanders Dinner House; overnight choices range from brand-name chain hotels to downtown lofts; and there are ample outdoor adventures to enjoy.
Y'all come back now, ya hear?
My best,
JC
Keep Up With JCP Eats
Thank you so much for visiting the blog today! I'd love to keep in touch via social media. You can follow my content on Instagram, Facebook, Pinterest, Tik Tok, Twitter, and LinkedIn. I also author a second website, Notable Kentucky, on which I write about all things of note in the Commonwealth of Kentucky. Read Notable Kentucky here.