Hey, y'all! One of the things that I look forward to each and every winter is the return of winter sports. I love watching the big game - from the comfort of my own home - with snacks in hand. I mean... snacks are just as important to the experience as the game itself, right?! That's why I'm thrilled to be sharing my top three tips for crafting the ultimate snack experience with y'all today! This post is sponsored by Goldfish®, Kettle Brand®, Lance®, Late July®, and Snyder's of Hanover®, all opinions are my own.
Three Tips For Crafting The Ultimate Snack Experience
Choose A Wide Array Of Snacks
My number one tip for the design of a snacking experience for the big game? Choose a wide array of snacks! Snacks often seem dull because we choose just an item or two -- even worse, we often choose items that are too similar or complementary. It's important to add in diversity of textures, flavors, and uses in the snacks we purchase. If you're like me and enjoy chips and crackers, my top tip is to choose different flavors and brands at the store. My friends at Campbells® provide the perfect options in this scenario, all of which can be picked up at your local Walmart.
Looking for the perfect crunchy chip? Try the Sea Salt and Vinegar Kettle Brand® Chips or the Late July® Sea Salt Tortilla Chips.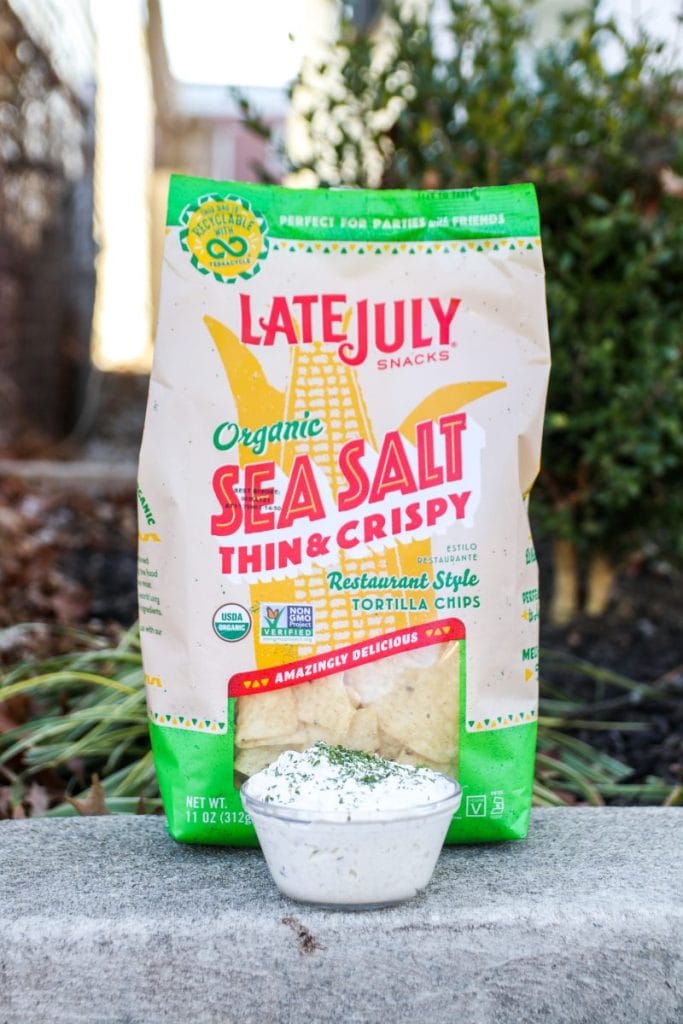 In the mood for pretzels? There's nothing better than Snyder's of Hanover® Mini Pretzels, y'all!
Pro tip: Pretzels pair perfectly with pimento cheese - and you should go ahead and get the family size, as they'll go quickly!
Crackers? Goldfish® Cheddar crackers are a classic choice; otherwise, my tried and true favorites since childhood have been the Lance® ToastChee Peanut Butter Crackers.
All of these items are delicious, sure, but they serve very different purposes. That's the key!
Add In The Perfect Dips
The perfect cracker, pretzel, chip? Check! The next important consideration is to have the perfect dips to accompany them. Dips are the perfect way to craft the ultimate snack experience because they are easy to make/pick up from the store; come in a variety of flavors; and uniquely pair with the other snacks that you've purchased. Dips are, in my opinion, the ultimate game day food!
When looking at curating dips, a few classics include: queso, chicken salad, pimento cheese, hummus, tzatziki, French onion, spinach + artichoke, and salsa. While I enjoy having them all in rotation, I recommend choosing three at any given time. My favorites are my spinach + artichoke dip and my pimento cheese, both of which always make the cut. They both pair well with many of the snacks from Campbells®!
Spinach + Artichoke Dip
This is, hands down, the most delicious spinach and artichoke dip. So easy and always a crowd favorite!
Ingredients
8

oz.

cream cheese

room temperature

18

oz.

artichoke hearts

drained + chopped

10-12

oz.

frozen spinach

thawed + drained

⅔

c.

mozzarella cheese

⅔

c.

shredded parmesan cheese

½

c.

sour cream

⅔

c.

mayonnaise

1.5

tsp.

garlic powder

1.5

tsp.

onion powder

1

tsp.

black pepper

.5

tsp.

kosher salt
Instructions
Thaw spinach and drain completely. Chop artichoke hearts.

Mix cream cheese, mayonnaise, and sour cream together until well-combined. Add in spinach, artichoke hearts, cheese, garlic powder, onion powder, black pepper, and kosher salt.

I recommend refrigerating it for 2-3 hours (or overnight) before serving, though you can serve immediately.

Serve with your favorite chip/snack.
Nutrition
Calories:
576
kcal
Carbohydrates:
12
g
Protein:
21
g
Fat:
49
g
Saturated Fat:
21
g
Polyunsaturated Fat:
13
g
Monounsaturated Fat:
12
g
Trans Fat:
1
g
Cholesterol:
99
mg
Sodium:
1388
mg
Potassium:
325
mg
Fiber:
3
g
Sugar:
4
g
Vitamin A:
6575
IU
Vitamin C:
3
mg
Calcium:
573
mg
Iron:
2
mg
Interested in making my pimento cheese recipe? Find it here. You can also find my chicken salad recipe here.
Grazing Boards
My top tip for crafting the ultimate snack experience? Be trendy and set it up as a grazing board! What is a grazing board? Think of it like a charcuterie board, though it doesn't have to involve meat + cheese -- it can be anything, such as chips, pretzels, dips, and crackers! By putting everything out together on a board, it makes it easier 1) to see what snacks you have, 2) to pair the flavors of the snacks + dips, and 3) to graze on it all. That's what it's all about, y'all!
There's no perfect way to create a grazing board -- the only consideration is to make it easy to navigate!
While there's no wrong way to snack, by my standard, there are certainly ways in which you can craft a superior - or the ultimate - snack experience. My hope is that these tips will help you in accomplishing just that!
Happy Snacking - and Happy Game Day!
Y'all come back now, ya hear?
My best,
JC
Check out my sister site, Unabashedly Southern, for lifestyle content!