Hey, y'all! There's a new fine-dining destination in town -- and to be frank, it was one of the best meals that I've had in the city in a very long time. It's a privilege to introduce you to Swizzle Dinner & Drinks, which is located in Downtown Louisville, KY.
I know that y'all will love it, just as I did.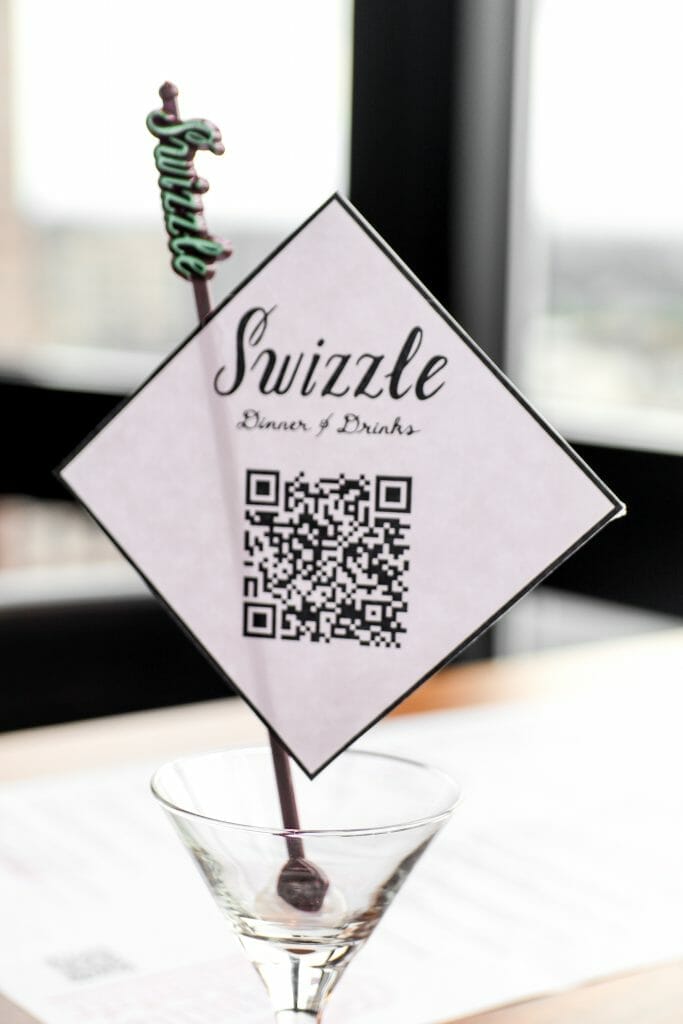 Swizzle Dinner and Drinks: New Fine-Dining In Louisville
About Swizzle
Sexy. Swanky. Social. Those are three words that Swizzle uses to describe itself, which I feel is spot-on.
Swizzle opens today, August 27th, 2020. A proclaimed "retro-style supper club for the modern diner", Swizzle hearkens back to a time when patrons could enjoy an enticing supper, fine cocktails, and good company whenever they wanted.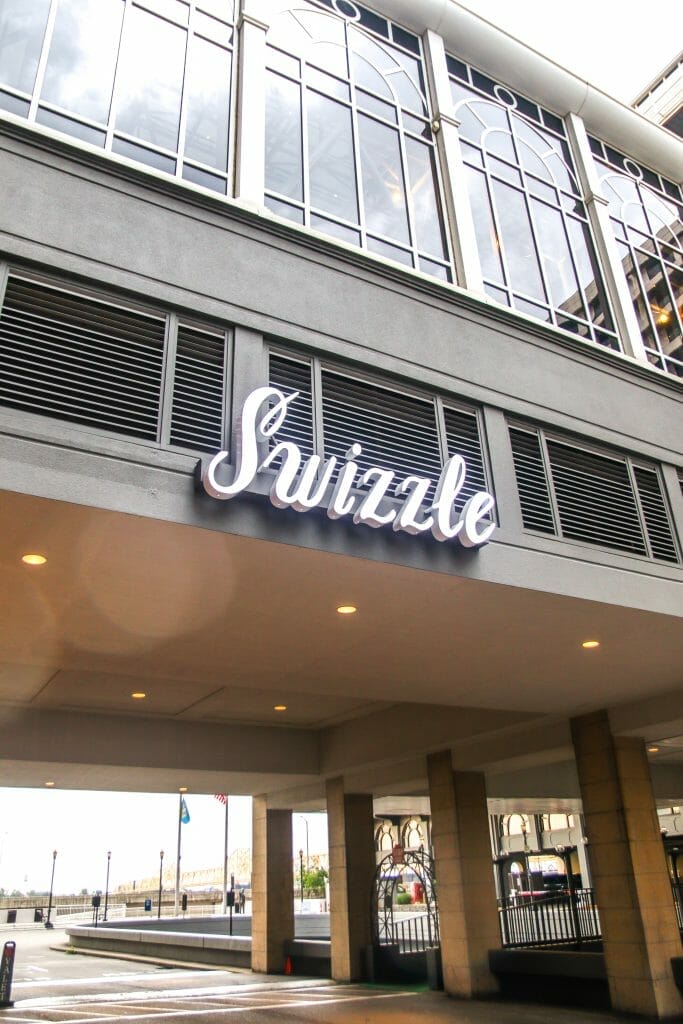 Swizzle serves up prime steaks, sustainable seafood, local produce, and head-spinning cocktails – all surrounded by the best river and city views in Louisville.
Swizzle also boasts twin revolving floors, an open concept kitchen, and an expansive bar. Located on the 25th floor of the West Tower of the Historic Galt House Hotel, to be short: it's an exemplary dining experience.
The Cocktails
You'll love the cocktails at Swizzle, as they have fabulous concoctions that are expertly-made with every denomination of liquor; additionally, they have an expansive wine list that is sure to please any connoisseur.
The highlight? A delicious bourbon cocktail that came out in a smoked box -- the added flavor complexity (and presentation) was in a league of its own.
Enjoy reading about Swizzle Dinner and Drinks? Read more blog posts here!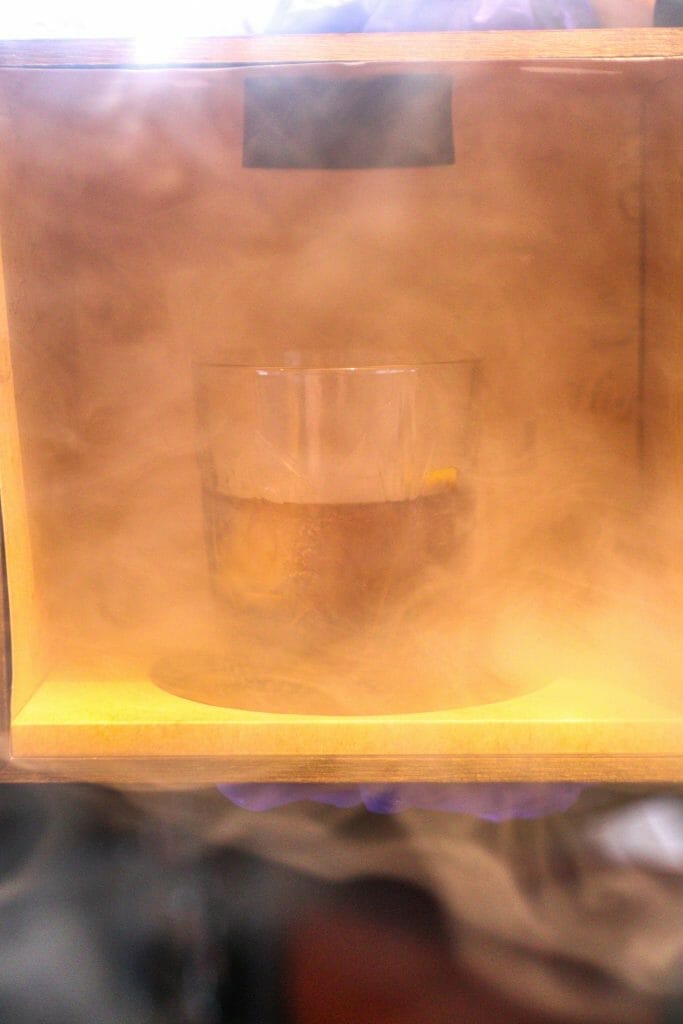 The Food
Don't skip out on the starters, easily my favorite part of my meal. The Maryland-style crab cake was the best that I have had in ages, the oysters were divine, the gnocchi was sinfully delicious, and the shrimp cocktail? Let me tell you about it. Delicious, large shrimp + a green tomato cocktail sauce. Yes, you read that correctly. It was unlike anything I have ever had before and was superb. I can't wait to have it again!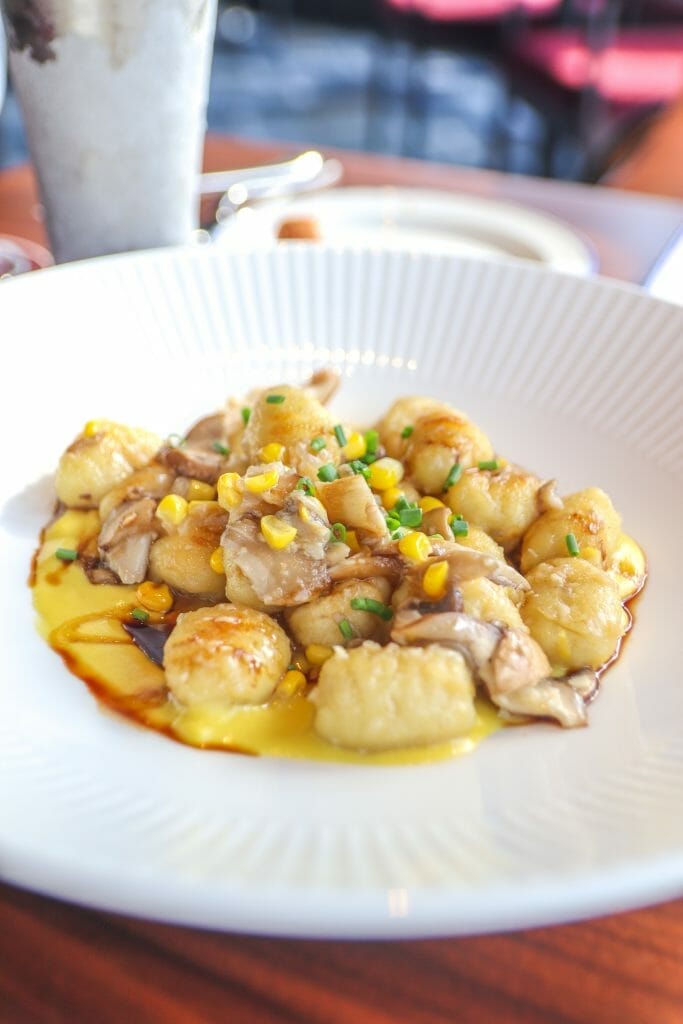 Enjoy reading about Swizzle Dinner and Drinks? Read more blog posts here!
The entree? Look no further than the filet! I ordered the 10 oz oscar style, which is complete with asparagus, lump crab meat, and hollandaise sauce. It doesn't get more classic (or decadent!) than that.
The sides are a la carte, and while all were delicious, the roasted broccolini was my favorite. Crispy and chock-full of flavor, it's the perfect accompaniment to a steak dinner.
Enjoy reading about Swizzle Dinner and Drinks? Read more blog posts here!
Swizzle Dinner & Drinks
There are few things that I love more than an upscale steakhouse. I don't often fix steak at home (I know that's probably surprising!); thus, it's my favorite thing to order when I am at a fabulous institution such as Swizzle.
From the moment I walked in until the moment I left, I felt special. This is the invoked feeling that one should have while dining. Swizzle is the perfect spot for your next date night, celebratory dinner, or a meal to say "hey, it's Thursday - let's eat!"
Visit Swizzle Dinner and Drinks (Louisville)
140 N Fourth St., 25th floor, Louisville, KY 40202
Y'all come back now, ya hear?
My best,
JC
Thank you so much for visiting the blog today! I'd love to keep in touch via social media. You can follow my content on Instagram, Facebook, Pinterest, Tik Tok, Twitter, and LinkedIn. I also author a sister website to JCP Eats, Unabashedly Southern, on which I write about southern lifestyle. Read Unabashedly Southern here.
Enjoy reading about Swizzle Dinner and Drinks? Read more blog posts here!