This post has been sponsored by Mars Wrigley Confectionery. All thoughts and opinions are my own.
Hey, y'all!
Many of you know that I am an extremely nostalgic person; I love all things tied to how I was raised, my Ol' Kentucky Home, and my childhood. As such, there are habits that have stuck with me through the years that transport me back to those times. A favorite of those habits? Enjoying a treat of candy, especially M&M'S®, my go-to for years and a staple of my youth.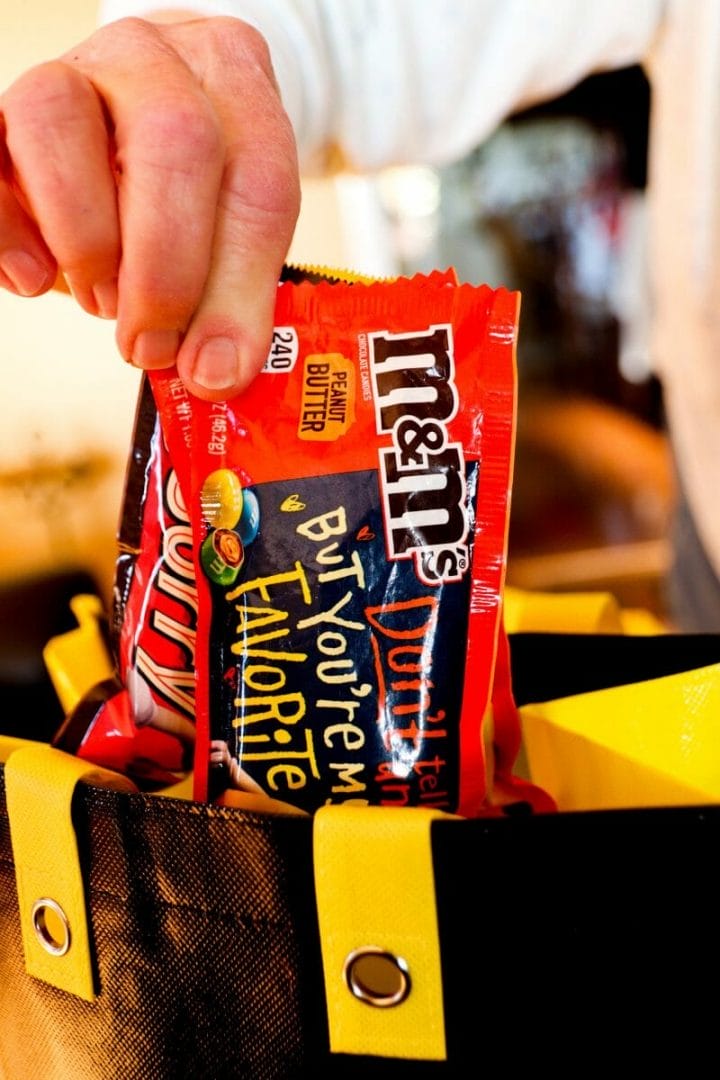 As I was shopping in my neighborhood Dollar General recently, I bent down to pick up a bag of M&M'S® - but, I realized that it was a new product: M&M'S® Messages Chocolate Candies! After doing so, I realized that the packaging was different - and I immediately smiled. M&M'S® Messages Chocolate Candies provides customers with a fun way to share messages with those in your life via candy. I mean... who doesn't like to receive M&M'S® (and a sweet, funny, and/or sassy message)?!
Growing up in Southern Kentucky, I am from what I refer to as "Dollar General Country". Dollar General has been, is, and will always be a staple in my household. It's easy to access, convenient to shop, and boasts amazing prices. I get many of my household essentials there - which includes, of course, my candy.
Some of my favorite M&M'S® Messages Chocolate Candies included:
"I'd Follow You Anywhere... In A Non-Creepy Way"; "I Love Being Socially Awkward With You"; "Happy (Whatever-Age-You're-Willing-To-Admit-To) Birthday"; "Emotional Support Candy"; and "Congrats On That Thing You Did!"
While these are just a few of the options (there are 30+ unique Messages!), I (being the smart-mouthed southerner I am) found them hilarious. I purchased several packs and I am looking forward to distributing them to my friends, loved ones, and family members in an appropriate fashion. Whether you want someone to know you are thinking of them, love them, or appreciate them --M&M'S® Messages Chocolate Candies will say it for you... in a witty way that only M&M'S® can. Save now on your purchase at Dollar General by using this coupon!
M&M'S® Messages Chocolate Candies are available at your local Dollar General. (Again,click here for a coupon to save now!) Now, get to sweet talkin' (or, rather, let your sweets talk for you), y'all!
As always: Happy Eating, Happy Traveling, Happy Living.
Y'all come back now, ya hear?
My best,
JC