Four Pegs
1053 Goss Ave, Louisville, KY 40217
A staple in my neighborhood, Four Pegs is a Germantown pub that serves hearty, filling, delicious food + top-notch draft beer. You'll love the smoked in-house BBQ meats. Oh, and grab a pretzel with beer cheese and thank me later.
Boujie Biscuit
1813 Frankfort Ave, Louisville, KY 40207
There's nothing more southern than biscuits and gravy; in fact, it's my favorite comfort food. The food at Boujie Biscuit is made from scratch daily. I love their square biscuits, and while they have many unique options, I love the classic sausage gravy. Come hungry, y'all. You've been warned.
Louisville Cream
632 E Market St #101, Louisville, KY 40202
If you've followed me for a while, you know that I love Louisville Cream. A staple of NuLu, their small-batch ice cream is second to none. The quality is premium, the flavors are inventive, and they seem to always have something new up their sleeves. If you love ice cream, this is the shop for you.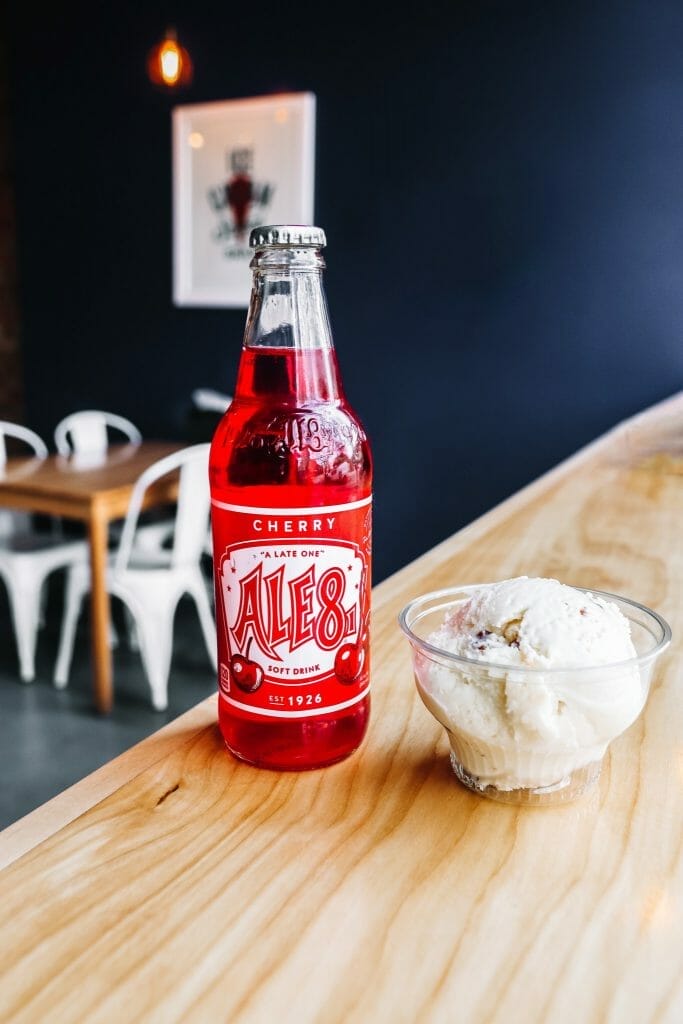 Barry's Cheesesteaks
1161 S 2nd St, Louisville, KY 40203
Did you know that you don't have to go to Philly for a delicious, mouthwatering cheesesteak? It's true, y'all. Head down to Old Louisville on 2nd street and give Barry's a try. The sandwiches can either be a six inch or a foot-long. But, I mean... C'mon. You'll want the foot-long.
Big Momma's
4532 W Broadway, Louisville, KY 40211
Have a craving for soul food? Head to Big Momma's! While everything on the menu is delicious - I'm sure of it! - I am a big fan of both her meatloaf and fried chicken. Pro tip: don't skip out on the macaroni and cheese + greens.
Six Forks Burger Company
1270 S Preston St, Louisville, KY 40203
Who doesn't love burgers? Six Forks opened after five years of owning the popular food truck POLLO, a Gourmet Chicken Joint. You'll love their burgers + hot dogs; they are best-known for their build-your-own menu. Customizable and delicious - what more could one want? I'm so glad that they are serving food in the Shelby Park community of Louisville!
Funmi's Cafe
3028 Bardstown Rd, Louisville, KY 40205
Funmi's is my go-to spot in the city for Nigerian food. I'm a big fan of their efo ati dodo, which is comprised of collard greens, house sauce, and fried plantains. Everything that I have tried at Funmi's has received two thumbs up on my end!
Kizito Cookies
1398 Bardstown Rd, Louisville, KY 40204
Kizito Cookies. Need I say more? They are an institution in the city of Louisville. Treat yourself to one (or six, I won't judge).
Ziba's Bistro
1001 Logan St, Louisville, KY 40204
Located in Logan Street Market, you'll love the flavors that come out of Ziba's Bistro. Originally from Tiaré, a small city in Burkina Faso, Chef Ziba began to cook for himself at the age of 13. His dishes are flavorful and are certainly crafted with love and passion. My favorite thing on the menu? The Jerk Shrimp!
____________________________
Y'all come back now, ya hear?
My best,
JC