Hey, y'all! Can you believe the holiday season - the Big Three, as I often say - is coming? I am, to understate, in utter disbelief. That said, I am thrilled to be sharing my tips and tricks for a successful 2020 Halloween today! This post was kindly sponsored by Dollar General; all opinions expressed, as always, are my own.
Halloween At Dollar General
Aren't y'all excited for fun holidays to get your mind off of the rollercoaster known as 2020? I know I am - and so is Dollar General, your one-stop-shop Halloween Headquarters!
Growing up in Southern Kentucky, I've always known Dollar General as the primary store that serves our region. For that, I am thankful. That said, Dollar General is not just for everyday purchases -- if you haven't checked out their seasonal/holiday items in years past, I strongly urge y'all to do so!
What will you find this year? Halloween-themed PPE (face masks and coverings), items for your front porch, fall home decorations, all of the candy that you could dream of buying, costumes, and everything else you could need -- including pumpkins! Pro tip: all of the seasonal items are grouped together in-store, making for an easy shopping experience. Yet another reason I love the DG!
Tips and Tricks For A Successful 2020 Halloween
Decorate Your Front Porch
If you're anything like me (or like most of us in the South) -- you love front porch sittin'. There are few things that I enjoy more. As such, I like to give special attention to my front porch each season, as it's the area that I will reap the most happiness from. This front-porch aficionado was very pleased with the Halloween offerings at Dollar General!
One of my favorite items of the season = the pumpkin door hanger. Too cute!
From seasonal welcome mats, to door hangings, to candles, to pumpkins (both real and faux)... Dollar General has it all.
Halloween Crafts/Hands-On Activities
Whether for yourself or for your family, Halloween crafts and hands-on activities should be at the top of your list this season. Some ideas for thought: making your own caramel apples, painting pumpkins, making paper plate spiders, or - one of my favorites as a child - lollipop ghosts (made with suckers + a tissue)! For more Dollar General craft ideas, click here.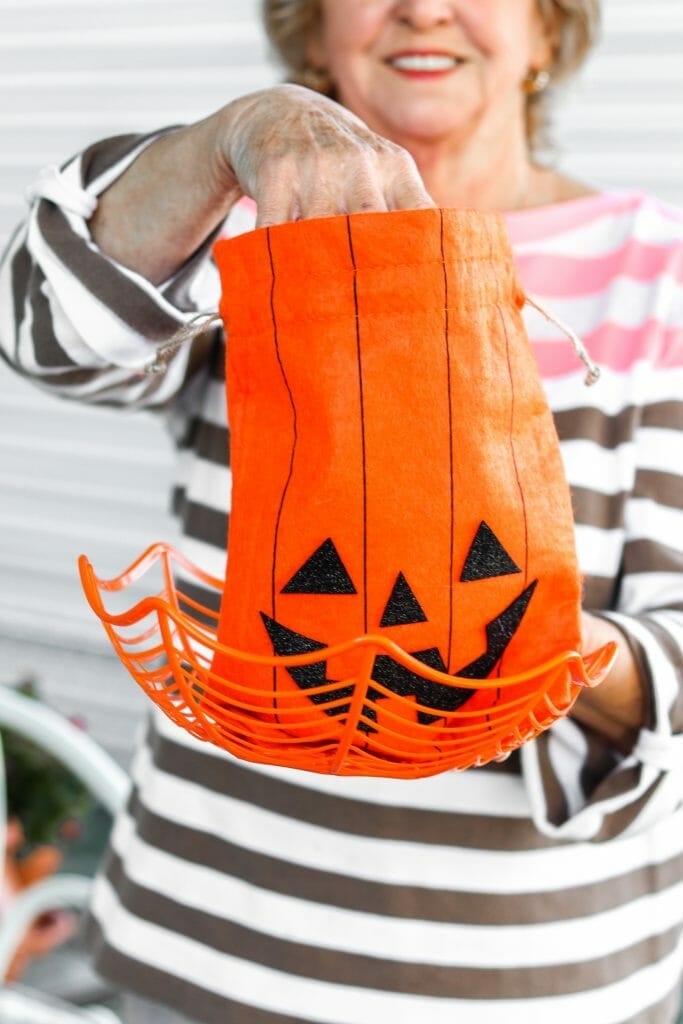 That said, this season I wanted to focus on constructing something seasonal that could be enjoyed by my loved ones in a no-contact way. My solution? Filling the most adorable pumpkin candy bags chock-full with seasonal candies, both of which I scored at the Dollar General! I know these will be a huge hit!
PS, for my candy lovers: Dollar General has you covered!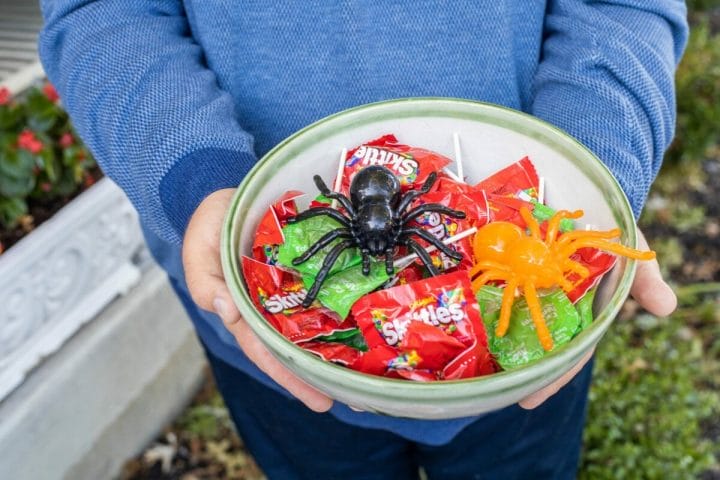 And don't forget your candy corn + candy pumpkins -- a season staple!
Halloween Costumes
What are some of the costumes that stick out to you most throughout the years? My #1, hands down, will always be my Kangaroo costume. Other honorable mentions include Raggedy Andy and a UPS Driver.
While my costumes have lowered in scale as I have aged, I found Dollar General's selection to be great because it has something for every type of costume-wearer: easy items for those like me (skeleton gloves, cat ears, a witches hat) and more intricate costume sets for the more adventurous among us. The best part? The price point is fantastic!
Halloween Movie + Game Night
Halloween will, without question, look very different for most of us. While it is not safe to enjoy all of the activities of years past in 2020, that doesn't mean that we can't celebrate at home!
You have the costumes, you have the home decor, the crafts, the candy -- now you need a Halloween Night activity! In my world, that means two things: board games + movies. While you could go the horror route, a great family-friendly solution is to choose an animated movie to enjoy on October 31st. As for the game -- choose what's best for your crowd. I went with Family Feud because we love watching that show!
Oh, and what's a night in without snacks + sweet goods? Besides candy, I loaded up for the night at my local Dollar-General: honey mustard trail mix, cashews, chips, salsa, Betty Crocker oven-made peanut butter cookies (a favorite fall baking item of mine), drinks, and more!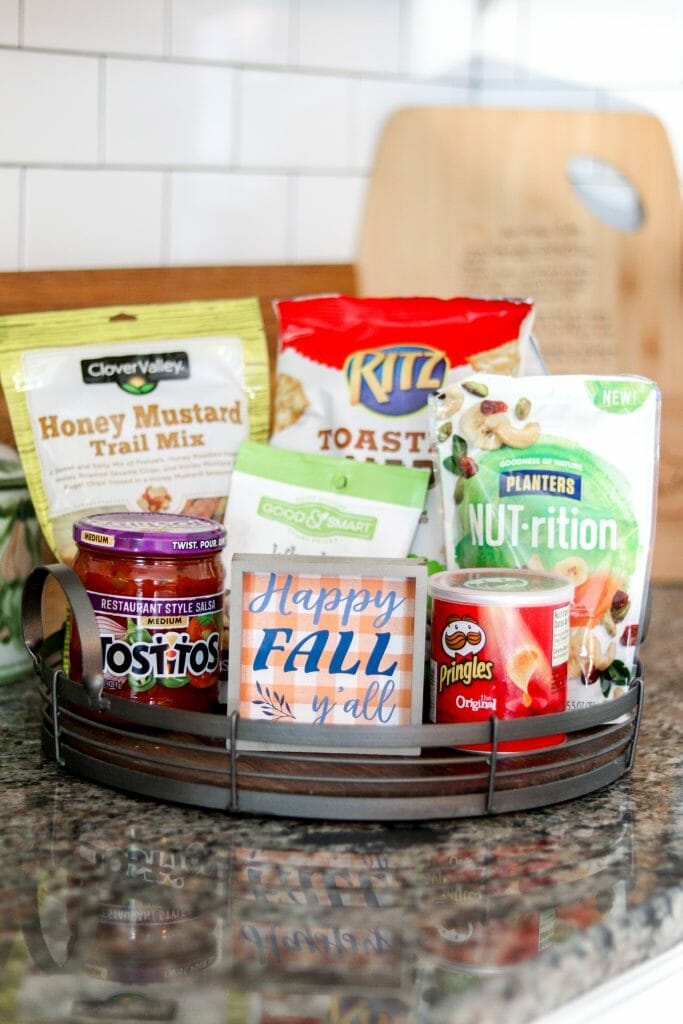 Needless to say... we won't be going hungry! PS: Want more easy meal inspiration from Dollar General? Click here.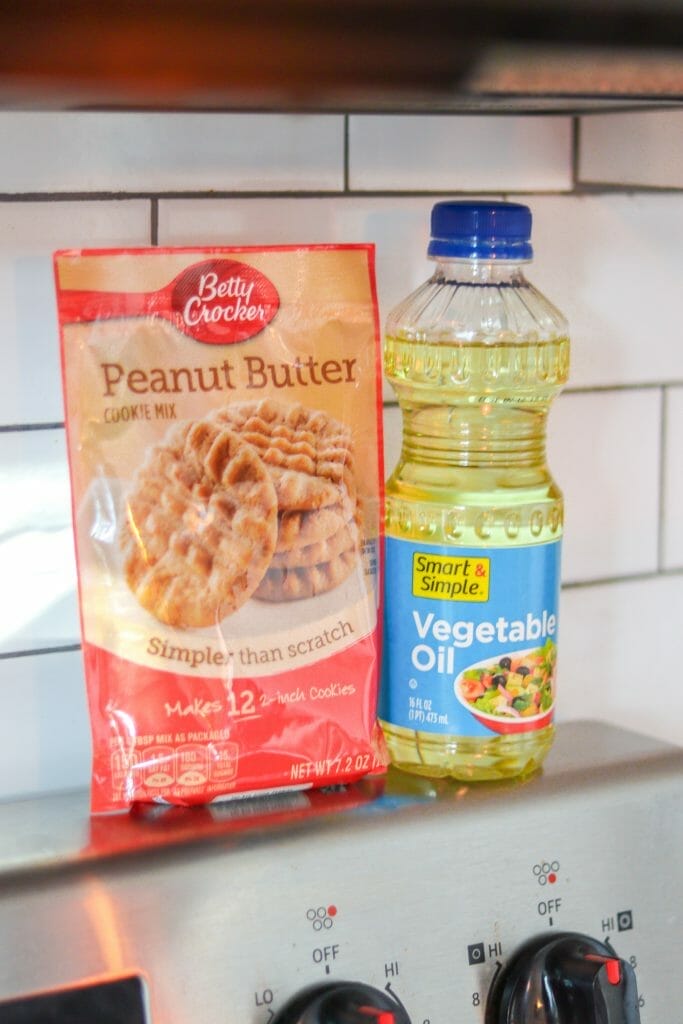 Saving Money This Halloween
The best part of Halloween fun at Dollar General? It's an easy way to save money! On top of the already-low prices, the DG App is a fantastic place to search for DG Digital Coupons. You simply add them to your account and check out with them once in-store. There are hundreds, y'all - including ones for name brand Halloween candy, such as Reese's and Hershey's.
Oh, and my favorite weekly coupon? Each Saturday you can get $5 off of a $25 purchase!
Happy Halloween, y'all!
2020 is a unique year -- but, thanks to Dollar General, the holidays are saved! Happy Spooky Season y'all - be safe!
Y'all come back now, ya hear?
My best,
JC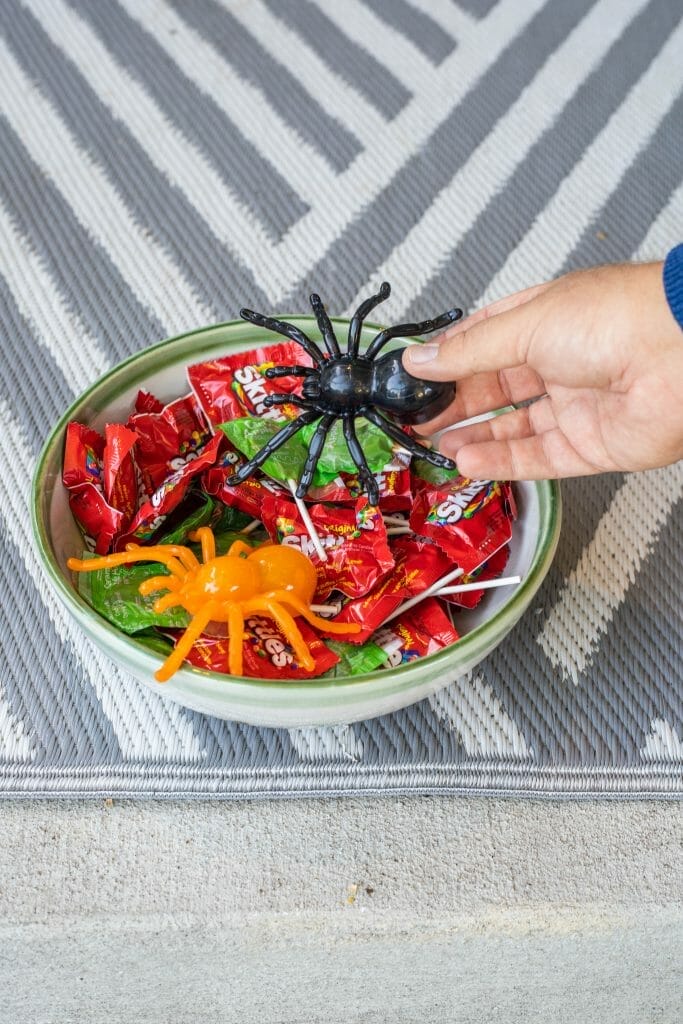 Did Y'all Enjoy My Tips And Tricks For A Successful 2020 Halloween? Remember, Dollar General Is A One-Stop Shop For All Seasons!