Hey, y'all. I know we all are being conscious of our spending at the moment; rising prices at the grocery store have certainly increased my monthly grocery bill and I'm certain that it has for both you + your family. If you're looking for a new way to save money at the grocery store, keep reading as I'm excited to introduce you to the Flashfood App. Flashfood provides an easy interface via your smart phone to save money at local partner stores; in doing so, you're also reducing food waste in your local stores and minimizing carbon footprint. It's truly a win-win-win!
Thank you to Flashfood for sponsoring this post. As always, all opinions expressed are my own. Thank you to my readers for supporting those that make JCP Eats possible.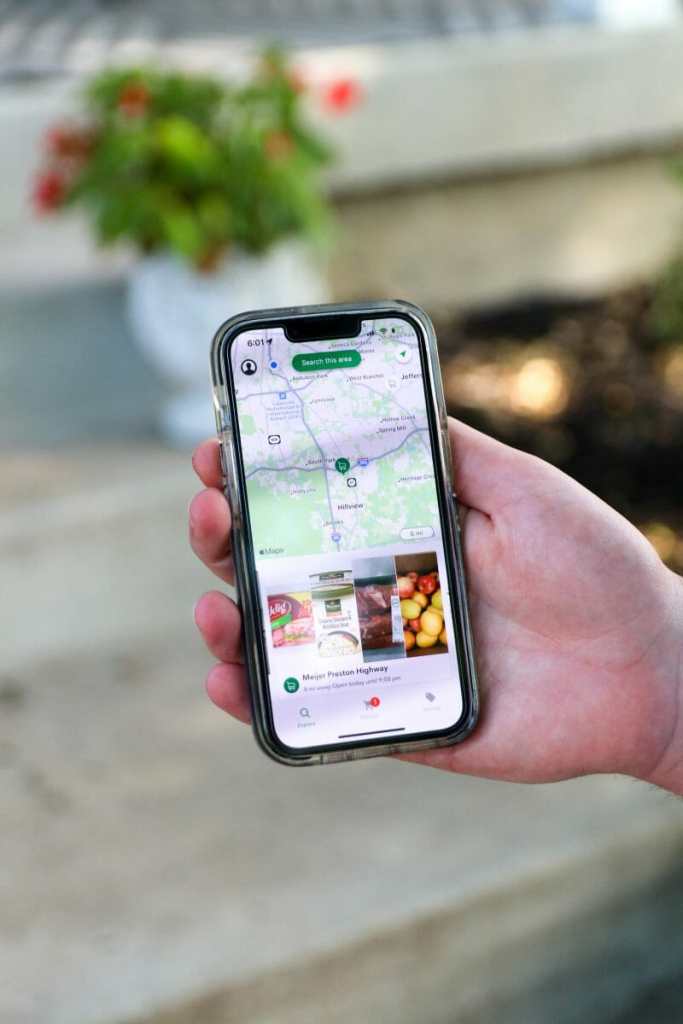 Flashfood App: Save Money + Reduce Food Waste At Your Local Store
How to Use the FlashFood App
Download the app onto your smart phone from the app store.
Browse deals of up to 50% off at a grocery store location near you.
Choose your discounted food items.
Pay right in the app using any major credit card or Visa debit card.
Head to the store, grab your food items from the Flashfood zone, and quickly confirm your order with the customer service desk. It's as easy as that!
My Experience
In Louisville, I visited my local Meijer store on Preston Highway. The Flashfood cooler was located in the front of the store and I grabbed the dairy products that I ordered, confirmed my order at the desk, and was back in my car in a matter of 2-3 minutes. It was a streamlined, seamless process.
Once in the cooler, I was astounded by the quality of produce and meat available. I already have plans to do my next grocery haul from the app. Everything you purchase is in-date, though nearing its expiration. The key is to use it soon or to freeze it, a wonderful way to ensure that your family has access to fresh food and produce at a discounted rate.
You can learn more about the app here.
Food Waste
Did you know that 160,000,000,000 pounds of food in North America ends up in the landfill? Grocery stores are left with a surplus of food items that are reaching their best before date on a daily basis. The timing of when food is deemed unsellable is based on store policy, it typically ranges from a few days to 1-2 weeks.
By selling this food at 50% off the retail price through Flashfood, grocers are able to recover costs (i.e.: reduce shrink), and significantly reduce their carbon footprint. Consumers are able to take advantage of healthier food items like produce, meat and prepared meals that they would ordinarily deem too expensive.
What I Made
I chose some delicious, high-quality cheddar cheese out of the case; once seeing it on the app, I knew it would be a delicious base for a Jalapeño Pimento Cheese.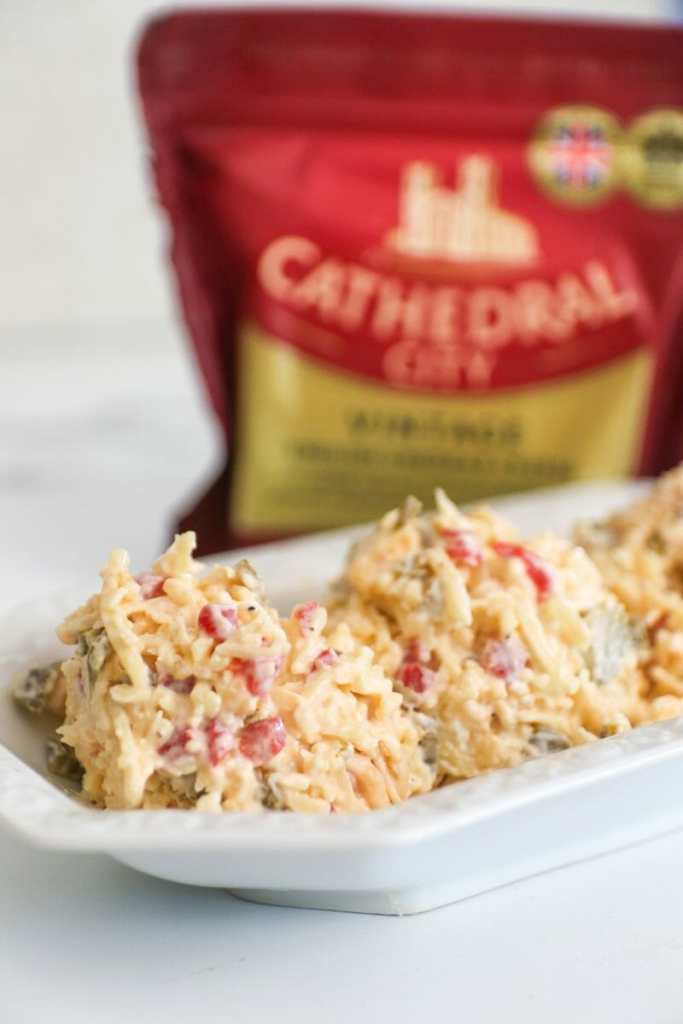 Jalapeño Pimento Cheese
Modify a southern classic by making this Jalapeño Pimento Cheese. It's the flavor of the south with an extra kick!
Ingredients
12

oz.

white cheddar cheese

shredded

4

oz.

cream cheese

softened

¾

c.

mayonnaise

4

oz.

diced jalapeños

drained

4

oz.

pimentos

drained

onion powder

to taste

black pepper

to taste

garlic powder

to taste

hot sauce

to taste
Instructions
Shred cheese and combine with all ingredients. Mix until well-combined.

Season, to taste, with black pepper, onion powder, garlic powder, and hot sauce.

Chill until ready to serve.
Nutrition
Calories:
450
kcal
Carbohydrates:
4
g
Protein:
15
g
Fat:
42
g
Saturated Fat:
17
g
Polyunsaturated Fat:
11
g
Monounsaturated Fat:
9
g
Trans Fat:
1
g
Cholesterol:
83
mg
Sodium:
575
mg
Potassium:
131
mg
Fiber:
1
g
Sugar:
2
g
Vitamin A:
1327
IU
Vitamin C:
32
mg
Calcium:
436
mg
Iron:
1
mg
Earn Money While Using The App
If you want to save even more money while using the Flashfood App, be sure to share your referral code (which can be found in the app under "rewards") with your friends and family. If their first purchase is over $10, you both will get $5 in rewards!
When downloading Flashfood, use my code to start saving money + reducing food waste locally: JCPH3QZXT.
Y'all come back now, ya hear?
My best,
JC
Keep Up With JCP Eats
Thank you so much for visiting the blog today! I'd love to keep in touch via social media. You can follow my content on Instagram, Facebook, Pinterest, Tik Tok, Twitter, and LinkedIn. I also author a second website, Notable Kentucky, on which I write about all things of note in the Commonwealth of Kentucky. Read Notable Kentucky here.