Hey, y'all. As many that follow me know, 2021 was a rough year for me (and, well, it was for all of us). Amidst the pandemic and the craziness of the world, I also lost one of the people that I love the most: my beloved Auntie JJ. In her honor, one of my focuses on the blog this year is a series that I am calling Cooking Like JJ -- and I'm excited to share more about it with y'all today!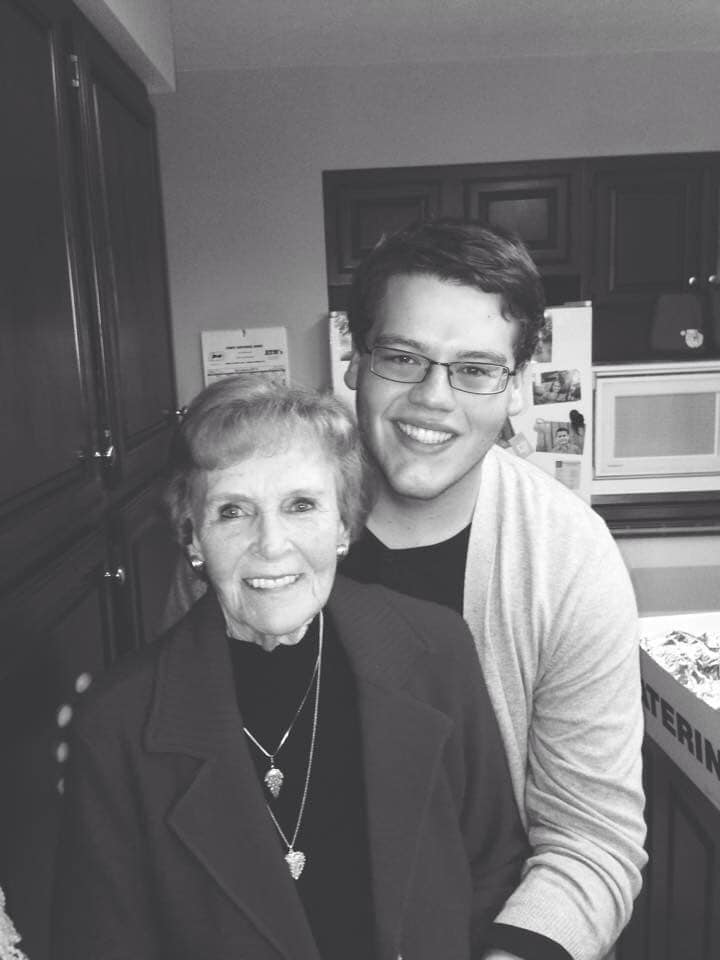 Cooking Like JJ
The Woman Behind the Series: the First Lady of Homemaking
JJ was many things. She was best known as "Miss Jerry", one of the most loved school teachers from my community. In fact, she was the last living teacher in my county that taught any of their tenure in a one-room schoolhouse.
Though she was most known as a teacher, I would argue that her second claim to fame was as an immaculate homemaker, hostess, and cook. Her home, a 1972 ranch, was always ready for a magazine crew to come in with a camera. It was chock-full of family heirlooms, antiques, and most notably: things she made by hand. And while she loved having family and the bridge club over to her house, the pinnacle of the visit was always the food.
JJ is, hands down, one of the best southern cooks that I've ever met (and certainly my favorite). Acts of service - namely, cooking - was her love language. She whipped up the best chicken casserole, could make a meringue as tall as the heavens, baked like there was no tomorrow, and knew that there was nothing better in this world than a glass of sweet tea made from sweet tea syrup.
Recipes
Many of the recipes that you have seen on the blog throughout the years have been her recipes/adaptations of her recipes. But, Cooking Like JJ is taking that to the next level. I'm going to be taking a deep dive into her recipe books - all of which were written by hand - and share the food with y'all, my internet family, that my family has made for generations in Kentucky.
While I will never be as good of a cook as JJ, all I can strive to do is to cook like her - hence the name of the series. JJ was, is, and will always be one of the main inspirations behind all things JCP Eats.
I hope y'all will enjoy this series as much as I am going to. It's going to be sentimental; emotional; and a form of mourning, in its own way, for me. However, more than anything, it's going to be downright delicious and a wonderful outlet to honor a woman that deserves to be honored.
Speaking of honoring her, I wanted to share my Christmas present to myself this year: a 16x20 commissioned oil painting of JJ. I used one of her school portraits, which I thought appropriate. I have the perfect place to hang it, which I will show at a later date.
Timeless Entertaining
I'll end with this snapshot, which is one of my favorites. Both JJ and my MawMaw, her mother - my great-grandmother - were noted cooks. I love this photo from the Progressive Farmer Magazine, which was shot in the kitchen of our farmhouse. We were named Farm Family of the Year that year and the magazine sent writers and photographers to stay on the farm with my family for several days. They explored the barns, fields, gardens, ponds, and - of course - ate our delicious food. There's no better set of photos that encapsulates my family.
A Personal Note
JJ's neighbor from across the street always said that "JJ was the original Martha Stewart without the insider trading" and I've always loved that depiction of her.
She was a true southern woman -- classy, refined, and always tasteful. Quick with her wit and her opinions, never fearing to share what she thought. She was beautiful and polished, while simultaneously warm and welcoming. She had the great talent of making you feel at home the moment you were together. She embodied what it meant to live a life well-lived, a good Christian life. She was charitable, philanthropic, yet modest and humble.
JJ was my aunt, both my role model and my friend. I will always remember her and will always be indebted to the influence she had in my life.
If blogs can be read from heaven, I hope you enjoy this one, JJ. This series is for you.
Y'all come back now, ya hear?
My best,
JC
Keep Up With JCP Eats
Thank you so much for visiting the blog today! I'd love to keep in touch via social media. You can follow my content on Instagram, Facebook, Pinterest, Tik Tok, Twitter, and LinkedIn. I also author a sister website to JCP Eats, Unabashedly Southern, on which I write about southern lifestyle. Read Unabashedly Southern here.